Supply gray polished marble kitchen countertops Manufacturers
Views:5 Author: Xiamen Yeyang Stone Group Publish Time: 2020-08-28 Origin: Xiamen Yeyang Stone Group
Supply gray polished marble kitchen countertops Manufacturers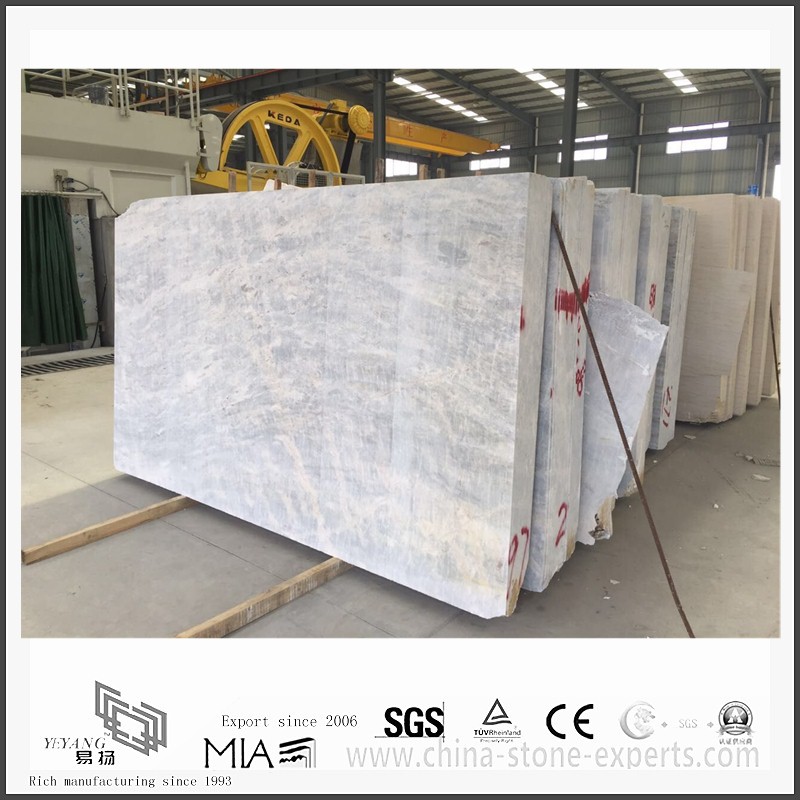 Supply gray polished marble kitchen countertops Manufacturers(YQW-MS311203)
Our new type of marble-Vermont Gray comes from an exclusive quarry, if you want to put it on the market, there is no competition, you can get a higher profit margin, suitable for floor and wall projects.
Good quality: clean surface, transparent crystal, dense structure, excellent polished luster. It is similar to a kind of marble produced in the United States, but at a low price.
We are specialized in the production and export of natural New Valmont Grey Marble for residential and commercial projects at competitive prices. Our Vemont grey marble sells well all over the world and is very suitable for interior decoration, including floor tiles for kitchens and bars, background materials, etc.
Large size: reach 2900x1700mm (114" x67")
Production capacity: The quarries of more than 2000 cubic meters are isolated from each other, which can ensure a stable and long-term supply.
If you have any questions to discuss with us, we welcome you.
Marble kitchen countertops, Cheap, Brands, Sales, Suppliers, Quality, Best, Selling, Factory, Manufacturers, Purchase, Quality, Supply, Wholesale
Related Links: