Marble sealing method, Brands sanded Marble Countertops Manufacturers
Views:23 Author:YEYANG STONE GROUP. Publish Time: 2020-08-31 Origin:Xiamen Yeyang Stone Group
Marble sealing method, Brands sanded Marble Countertops Manufacturers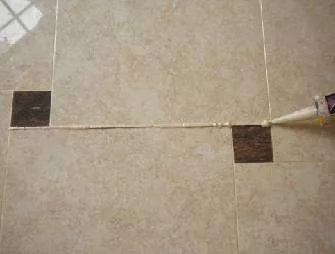 During the installation process of stone, it is necessary to ensure that the natural texture of the surface is not contaminated, and certain waterproof measures must be taken. Currently, there are three ways to install and seal stone:
1.No sealant is added to the gaps, and air convection is formed on the back of the stone, and water vapor is discharged outside to prevent the temperature difference on the surface of the stone and prevent condensation water on the inner surface of the stone.
2. The semi-sealed sealing type is to keep the façade in a position without sealant. The façade has a good three-dimensional effect and actually hides the glue layer inside the node. To ensure that the thickness of the sealant should be about 6mm, but not more than the width, the width should be calculated based on the quality of the glue.
3. Use neutral sealing silicone glue, which is a special glue for stone, seals all the seams on the facade, and rainwater on the facade cannot enter the back of the stone, so that the stone is kept in a dry state, ensuring the bending strength and resistance of the stone. The shear strength is unchanged.
In addition, when sealing the stone, it should be noted that the stone also needs to be "breathable". Stone is composed of various crystals, and crystals are composed of various minerals. The crystal structure formed by these minerals determines the type of stone. The integrity of the crystal is closely related to the millions of bacteria in it, and the water in the stone also needs to evaporate to the outside through the gap.
Brands sanded Marble Countertops for Countertop/Flooring/Wall Decoration
Wood Vein Gold Marble Stone Slabs for Countertops (Kitchen/Bathroom)
Model: yy-marble-20200124Brand: YEYANGCode: marble-20200224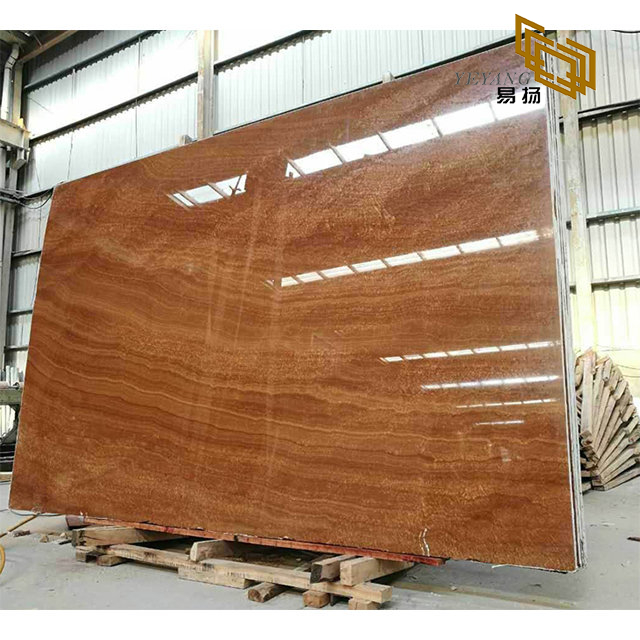 Finished: slab/tiles/countertop
Surface Finish: polished, sawn cut, sanded, rock-faced, sandblasted, tumbled, and so on.
Customized: customized
Common Tile Size: 600*600mm / 800*800mm / 1200*600 etc
Thick: 12-30mm; 12mm,15mm,20mm,30mm
Sample: Provid free(100*100mm)
Quality Control: Test one by one
The hardness of Quartz Stone: 7 months, knife cut no scratch
Type: natural marble
Usage: wall and floor applications, countertops, mosaic, fountains, pool and wall capping, stairs, window sills
According to your request As per your drawing
Thickness: 10mm; 12mm; 15mm; 18mm; 20mm; 25mm; 30mm; 35mm; 40mm; 45mm; 50mm; etc.

Related Links: