Analysis of the causes of cracks on the surface of the marble
Views:455 Author:abu Publish Time: 2020-11-03 Origin:Xiamen Yeyang Stone Group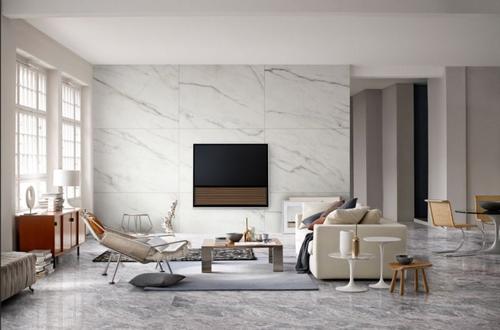 What if there are cracks on the surface of the marble?
Outdoor marble veneer is subject to frost, snow, freezing, etc. throughout the year. As the use time continues to increase, the number of freeze-thaw cycles experienced increases, which can easily cause the marble veneer to crack. Due to the poor quality of the marble, many color patterns, or improper mounting, there are fewer gaps between the upper and lower walls of the wall. It is often affected by various external forces, causing irregular cracks in the dark seams of the color patterns or other hidden injuries. The main reasons for cracks are as follows: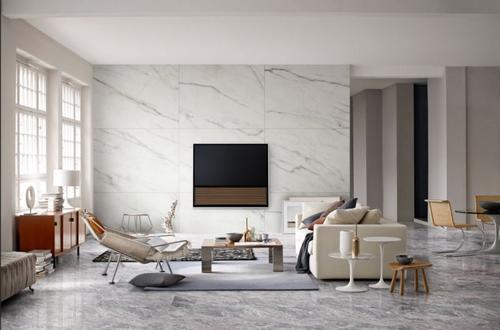 (1) In addition to the color pattern, dark seam or other hidden flaws of the marble and improper damage to the hole and groove, after the external force of the structural settlement compression deformation, due to the stress concentration, the external force will exceed the weak strength of the block. The marble wall cracked.
(2) When the marble is installed on the outer wall or close to the room with high humidity such as the kitchen, the toilet and the bath, the installation is rough, the joint grouting is not strict, the corrosive gas and air penetrate into the joint of the plate, so that the embedded iron parts are damaged. Corrosion, expansion, giving the marble slab an outward thrust and cracks.
(3) When the marble slab is installed on the wall or column surface, there are fewer gaps between the upper and lower sides. When the structure is deformed under pressure, the marble veneer is subjected to vertical pressure and cracks will also occur.
According to the main causes of cracks, the following treatment methods should be adopted:
(1) When installing marble finishes on load-bearing structures such as walls and columns, the installation should be done after the structural settlement is concealed, and a certain gap should be left when installing marble slabs at the top and bottom to prevent structural compression , The marble veneer is directly load-bearing and cracked.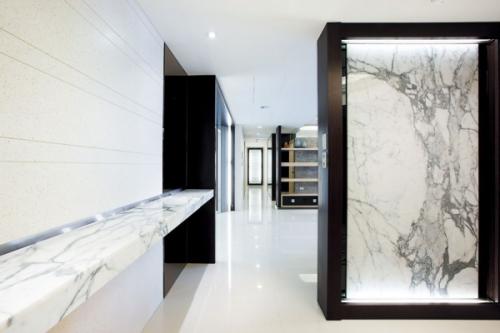 (2) The seam for installing the marble should be no more than 0.5~1mm, the caulking should be tight, the grouting should be full, and the block should not have defects such as cracks, missing edges or corners, to prevent the intrusion of corrosive gas and humid air; corrosion pre-buried Iron parts cause the board to crack.
Marbles that have been used for a long time will inevitably have some small cracks. Everyone knows that large cracks gradually evolve from small cracks. Therefore, when small cracks appear, measures should be strengthened and remedy in time to avoid dangerous things. .