Yeyang Stone Fair:2014 Marmomacc Verona fair C1-2
Views:18 Author:Site Editor Publish Time: 2015-07-11 Origin:Site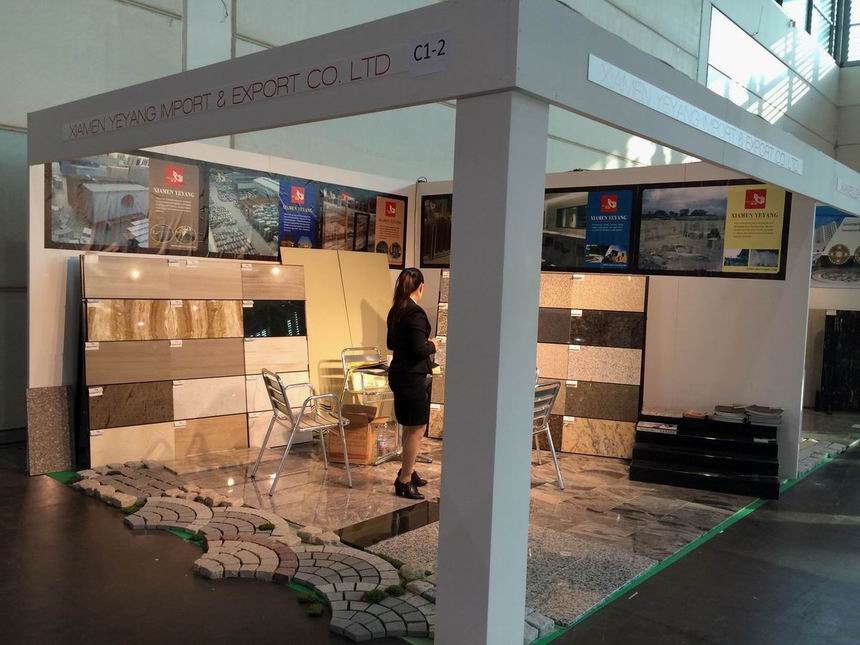 Yeyang Stone Fair:2014 Marmomacc Verona fair C1-2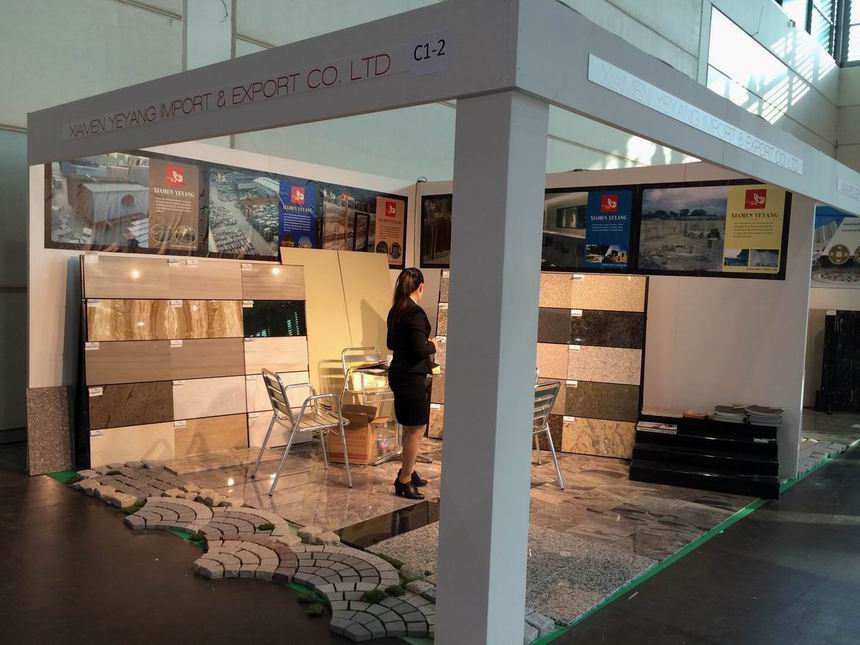 The MARMOMACC Exhibition in Verona, Italy was hold on Sept.24-27 in 2014. As the largest and most professional and most influential stone industry exhibition in the world, and also an important trading platform for the European and world stone market, MARMOMACC is exposition of the stone industry of all kinds of products, gives a comprehensive introduction to the development trend of the international stone industry and the market information.

Veegoo Machinery Co., Ltd. participated the exhibition as the largest exhibitor in China Pavilion again this year, as the continuation of the previous attendance, with leading technology, the design of the modern style, expression and clear brand concept, as a show of a dense color again, which made the visitors from all over the world and the stone machinery industry who marveled.

Veegoo used vivid production line model, the size of 46 inch 2X2 TV wall, new Video Promo, by the method of sound, visual, auditory, to show the world stone industry that we are leading companies in Chinese stone machinery industry.

In the exhibition, Veegoo production line is widely acclaimed, many customers are interested in them and expressed intention to place order. Many of them are organizing visit to Veegoo machinery factory in China for further negotiation.

In this exhibition, Veegoo further consolidated his advanced technology position in field of stone machinery, and successfully demonstrated its pioneer brand concept. Veegoo is the most brilliant jewel in this exhibition.