What everyone should know about Granite Tile countertops
Views:3 Author:Site Editor Publish Time: 2017-09-28 Origin:Site
What everyone should know about Granite Tile countertops
Granite tiles – Everyone falls in love with the elegance of granite tiles to use as material for countertops especially in the kitchen. Using granite to become luxurious material for kitchen countertops is going to create amazing work surfaces. Best values that granite tile kitchen countertops have to offer are admired with awesome quality.
A granite tile countertop is an excellent option for those who desire the look, lasting value and superior durability of granite, but at a cost savings of up to 50% - 75% compared to a full-slab granite countertop installation.
Of course, there's a reason for the big price difference, so lets review....
Granite is an igneous rock formed over millions of years from hot liquid magma and composed of various minerals such as quartz, feldspar and mica.
The particular mix of minerals create the unique colors, textures and pattern movement found in all the different varieties of granite... over 2700 varieties and counting.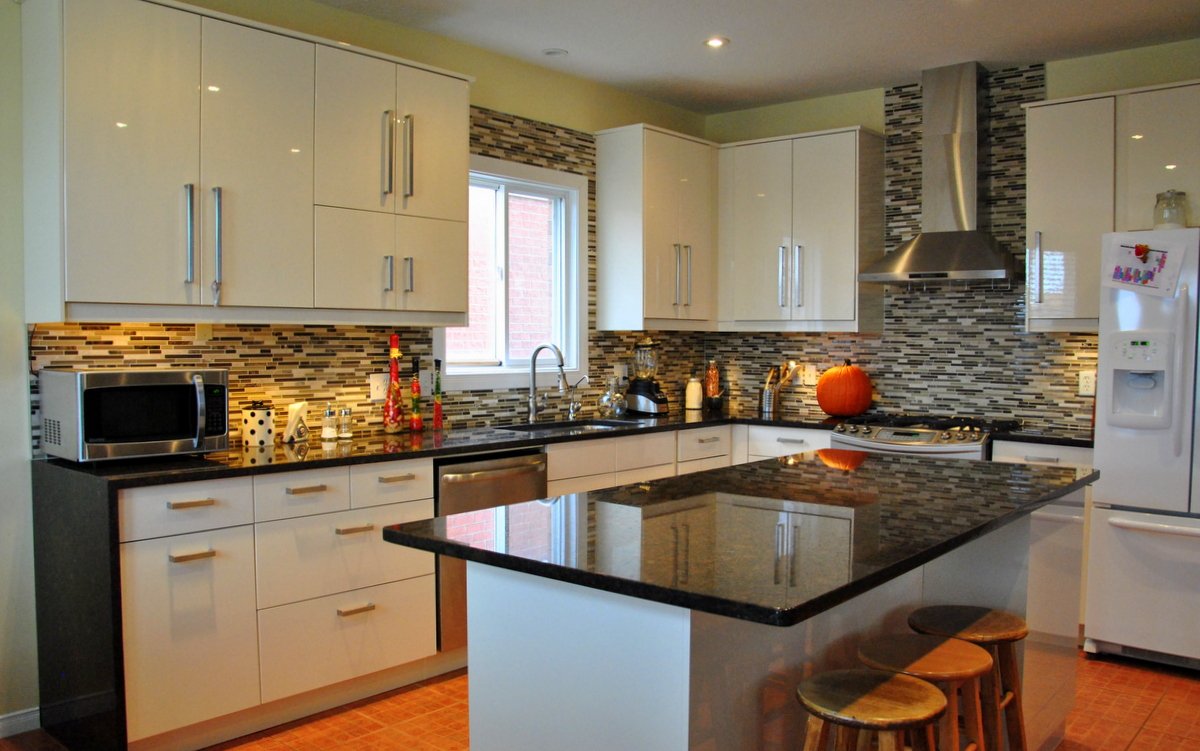 pros of Granite tile
Property Value
Having granite tile floor installed in your home will also increase the overall value of your property, due to the excellent quality and durability of granite.
Aesthetics
Granite tile floors give a very attractive look to your home. Granite flooring is available in many different designs, colors or patterns.
Long Lasting
Granite tiles is very dependable, strong, and can last for a very long time.
Durable
Granite tiles are very durable material that can be installed in places that tend to get stained or scratched. This is because granite is very resistant to stains or scratches.
Cons of Granite tile
Heavy
Granite is one of the heaviest tiles materials
Professional Installation
Granite tiles should be installed professionally and carefully in order to give great visual appeal.
Maintenance
Maintenance of granite tiles can often be very time-consuming. This is because the material is very sensitive and delicate when treated with different chemicals, or exposed to spills, scratches or stains.
Granite Tile Care
Sealing
After your countertop is installed, protect it with a sealer. Sealing it doesn't make it impervious, but it does help it repel stains and resist cloudiness or scratches.
Daily Care
Granite is porous so it's a good idea to keep counters as dry as possible. Use coasters under drinks-especially drinks with alcohol or citrus juice-and clean up spills promptly. Do not place hot items directly on the countertop.
Clean countertops with a non-abrasive, neutral cleaner. You can buy stone soaps or simply use a mild dishwashing detergent. Rinse it and dry well to avoid streaks. Keep acid and abrasive materials away from your granite.
Polishing
A couple times per year you'll want to polish your granite countertops so they remain smooth and reflective. Use a granite polishing compound and apply with a clean, soft cloth.
If you are interested in learning other ways about Granite tiles, give YeYang a call. We'd love to help you out! We are stone factory which is located in stone hometown-Xiamen & Shuitou China, and have been in stone manufacturing field since 1993. ,24 years ' experience in stone supplying, professional knowledge of stone products. We have a large variety of granite surfaces to choose from and we can even assist you in custom sizing, colors and thicknesses.