What do you know about YeYang?_China Leading Countertop Manufacturers
Views:0 Author:Site Editor Publish Time: 2016-06-01 Origin:Site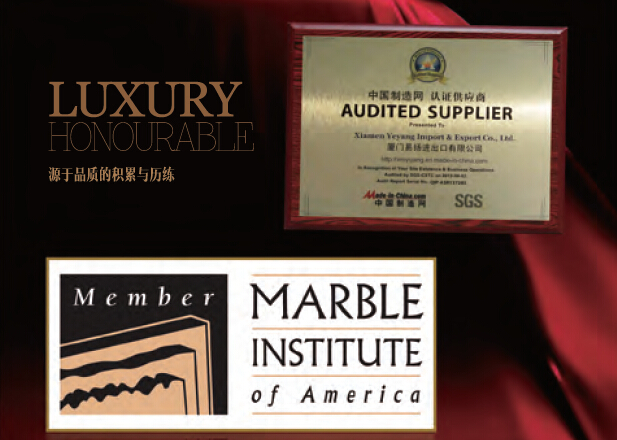 In the USA stone market, when clients talk about YeYang stone, a few companies should know it due to its concentration in the USA market for 10 years with slabs and countertops for distributors and projects.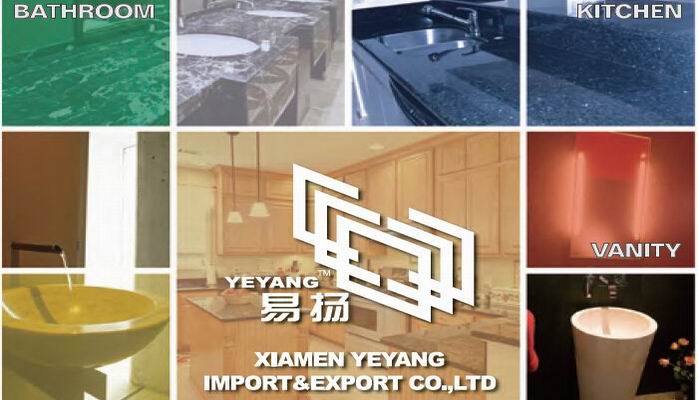 Though just founded in the end of 2006, when many stone companies especially trading companies started to decline due to the coming economy criss in 2008, Xiamen YeYang started to emerge in the international market via its own branch YEYANG with the rich experience of manufacturing since 1993. Sincerity, Hard-working, Quality first -these key characters of our team have been making us like a dark horse to develop and expand fast in the international market, especially in the USA market.
With 4 gang saws, Xiamen YeYang started into the USA distributing market with own quarry resource granites in the format of slabs cooperating with several big distributors. At that time, we not only export Chinese granite slabs, but also Brasil granite slabs because at that time the Chinese currency against US dollars allowed us to do that, certainly granites from Finland, Norway, Africa are still our parts of slabs to export.
After the 2 years' entry into USA deeply, we found the countertops and vanities for residential kitchens and hospitality bathrooms will be a good market. In 2010, we established one department to process the granite countertops and vanities, we focus on the quality details, some clients at that time were small companies but contract hospitality countertops jobs, they bought from us and developed and expanded very fast, now are strong in the market. Growing up with these clients, we have been also expanding our countertops crazily. We use more quartz into our countertops in these 2 years!
We expand us not only in the wholesale channels, but also go into the hospitality jobs. We are equipped with full experience CAD drawings operator, we make the general contract drawings into separated units for stone tiles, countertops, vanities, stairs and so on, so all can be finished at our own factory.
Not only a manufacturer, but also we pay attention to our quality certificate to let our potential clients understand us better on quality. We are certified by SGS, we are one proud member of MIA and every year show us in the Coverings fair, so our clients will be easier to talk with us for their any needs.
We do believe quality has always a gap to be perfect, we are improving! We act us as a freshman like our beginning, as we learn much from our clients. We study the market and teach each other, we hope to work with our potential clients, we cherish the opportunities!