What You Should Consider Before Choosing Bathroom Countertops & Vanity tops?
Views:0 Author:Site Editor Publish Time: 2016-01-06 Origin:Site
What You Should Consider Before Choosing Bathroom Countertops & Vanity tops
The first impulse when choosing a bathroom countertop is to get something that looks good. And that's ok because as was mentioned earlier, they play a big role in the overall look and feel of the space.
But looks aren't the whole picture because your countertops also serve a functional role. That's why it's important to stop and think about a few things other than how snazzy a particular vanity top looks.
Consider Your Lifestyle
The first step in any decision should be to think about how your use your bathroom on a daily basis and whether that will change in the near future. This will help you narrow down your choices to the ones that will make the most sense.
For example, consider the following questions:
What kind of bathroom are you planning -- a low-use powder room, one for everyday family use or an over-the-top master bath?
A powder room usually doesn't experience the same kind of mess that a full bathroom does. Just think about all the substances that you and your family use there. You have the toothpaste, blemish creams, makeup, hairspray and a host of other personal care items that'll be splashed across your countertop. And don't forget those syrupy, sticky red and purple children's medicines. Think how a limestone vanity top would stand up to that. Bottom line -- a good countertop choice is one that's compatible with how the room is used.



How many people will typically use the bathroom on a daily basis? Does that include children?
More traffic and users means more mess. Small children all the way up to teenagers can be tough on a bathroom (since they usually don't have to clean it...). Choosing a durable, easily-maintained surface is a good choice in these situations.



Does your plan call for a larger custom-installed countertop or do you just need a top for a smaller vanity?
Vanity tops (for stand-alone vanities) are widely available online and at home improvement centers in a variety of sizes. Custom bath countertops installed over cabinets will need to be installed by a fabricator/installer. You'll pay more for custom counters and the process of getting them is more involved than for a vanity.



How long are you planning on staying in your home? In other words, is this upgrade for you or for your home's next buyer?
If it's for you then don't be too hesitant to splurge or go with what you really want. If you're upgrading to sell your home, get something that looks good but with practicality in mind too.



Do you want a countertop that's made from environmentally-concious methods and materials?
Choose one of the recycled-content surfaces made from used paper or glass. It's an easy way to add some "green" to your bath design.


Answering these kinds of question ahead of time can help you narrow down the materials that work best for your situation.
Bathrooms with a lot of traffic or families with children usually means the sink and countertop need cleaning more often. Easily-cleaned and less 'delicate' surfaces make sense in these situations.
A bathroom that will be your sanctuary after a hard day's work might be best outfitted with a custom-designed concrete or glass countertop, just because it makes the space feel a bit more indulgent (practicality doesn't always have to rule).
Photo Courtesy of the Slab Lab Concrete Studio
A Few More Points To Consider...
And speaking of practicality, here are a few more considerations to think about before you lock in your decision:

Don't Forget The Sink
The type of sink you want or more specifically, how it's installed, also impacts your countertop decision. If you like the look and easy-to-clean nature of an integral sink then solid surface, concrete and glass countertops are your leading contenders. You'll also need to know this so that your countertops are fabricated correctly, with consideration for whether your sink will be a drop-in, undermount or vessel style.
A Good Plan Helps
There's no rule against choosing a particular type of countertop before your plans are finalized, but having a plan in hand ahead of time is advantageous. When you have a plan you know how much counter space you need, which will help you compare costs among the various options. A fabricator is eventually going to need these dimensions anyway. Even if you're only looking for a pre-fab vanity top you'll still need to know the size of the vanity for your new or remodeled bathroom.
A Word About Vanity Tops
From a functional point of view vanity tops and bathroom countertops are essentially one in the same. They perform the same role and are made from the same materials. The only way they differ is in how you buy them and the amount of style options that are available.
Vanity tops are a classification of bath countertops that are pre-made. In other words, you don't need a fabricator to come into your home, measure your space and custom-fabricate and install your countertop surface. Instead, you can buy vanity tops at home centers and online that will fit various sizes of vanities. For the most part they're made from the same materials as custom countertops. You just won't have the same breadth of style choices that you do with a custom installation.
The up-side of vanity tops is that they're easy to get and install. Some vanities come with a top already included or you can buy just the vanity and shop for the top separately. You can also change the top on an existing vanity.
The point to remember is that it doesn't matter whether you're choosing a simple vanity top or a larger bathroom countertop. The range of material choices are similar and what you choose should be compatible with how you'll use it.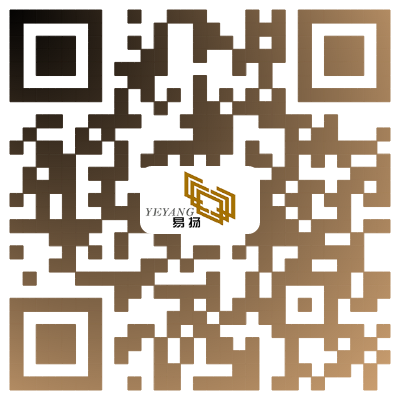 Vanity Tops,China Vanity Tops,Chinese Vanity Tops, find quality Vanity Tops products,Vanity Tops Manufacturers, Vanity Tops Suppliers and Exporters at China Stone Factory Supply China Countertops,China Granite,China Marble,China Artificial Stone,China Vanity Tops.



More Contact Details:

Our website: www.china-stone-experts.com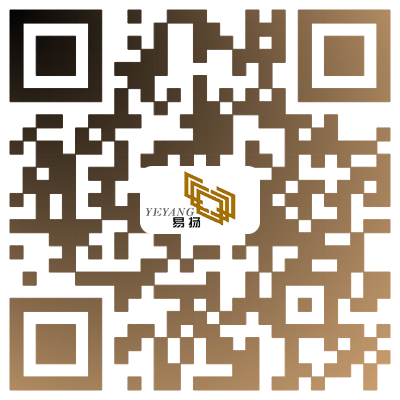 Our Facebook.com Company Page: https://www.facebook.com/yeyang.stone.manufacturers
Our Twitter.com Company Page: https://twitter.com/xmyeyangstone
Our Youtube.com Company Page:https://www.youtube.com/channel/UCc1xdoKljuLqRshFz9FCisw/feed
Our Google Blog Company Page:http://xmyeyangstone.blogspot.com/
Our Google+ Company Page:https://plus.google.com/116931347572123440060/posts
Our Pinterest.com Company Page:https://www.pinterest.com/ChinaCountertop/
Our Linkedin.com Company Page:http://www.linkedin.com/company/xiamen-yeyang-stone-factory
Our Flickr.com Company Page:https://www.flickr.com/photos/134866618@N07/
Our Tumblr.com Company Page:http://china-stone-expert.tumblr.com/