The Inspiration - Home Design Ideas You Don't Want To Overlook -YEYANG Stone Group.
Views:0 Author:Site Editor Publish Time: 2016-04-29 Origin:Site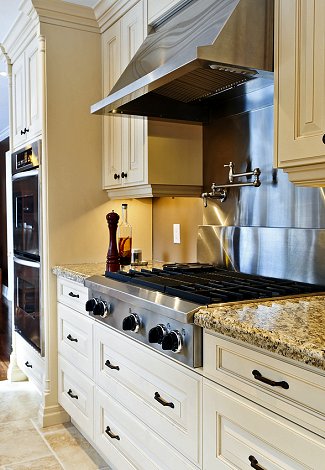 If you've made the effort to think about how you live in your home (or want to live) you'll be well equipped to focus your design efforts on the ideas aimed at bringing the results you want.
Don't be concerned however if you can't figure this out by yourself and need some help. This page can show you how to get that help and provides information on the various levels of professional involvement you can take advantage of, whether building new or remodeling.
Do as much research and dreaming on your own as you can because the more prepared you are to speak with design professionals, the faster you'll be able to get your project moving forward.
As mentioned previously there are many sources of inspiration for getting ideas on how you want your home to be. Obviously pictures and other homes you see form a solid base in that effort.
But before you run off and start pinning and clipping pictures, take a look through these ideas and find the ones that resonate with you. They're organized into groups based on the concepts discussed above. Then you can start dreaming and looking for examples that are consistent with those ideas.
L
ivability & Accessibility
Space & Energy Efficiency
Personality & Style
Livability & Accessibility
Go For Good Flow & Space Planning
Pay attention to how the traffic in your house "flows" now and how it can be improved either with a remodel or in a new house. Is there good access to all rooms or does one particular space become the "highway" through which all traffic has to move to get to another area? Avoid choke points.

Make a virtual walk-through of any plans you consider or develop to be sure the layout works. Just imagine yourself walking from one spot to another to "see" if it makes sense. Kitchens, family rooms and other common areas work well when they accommodate unfettered traffic flow through and around them.

Consider Fewer Walls & More Open Spaces
The open floorplan concept is one that helps make spaces appear and feel larger and gives you the feeling of having space beyond your actual boundaries. For example, instead of using a separate kitchen and dining room where the two are walled off from each other, bring them together by eliminating the wall. It not only provides a larger feel but helps traffic flow too since there's no constraint from the wall.
Put The Laundry Room Near The Bedrooms
Usually the laundry emanates from and returns to the bedrooms. If your bedrooms are on the second floor, put the laundry room there as well. It saves the trouble of hauling baskets of clothing up and down stairs.
Make Your Home Accessible


If you're designing your forever home or simply plan on staying there for a long time consider making it as accessible and easy to live in as possible. Single story homes are beneficial in that they avoid the need for stairs and keep the bedrooms on the same level as the living areas.

Making the distance from the garage to the kitchen shorter makes it easier to unload the groceries.

Wider doorways work well for moving furniture, giving a more open feel and accommodating a wheelchair should it be necessary in the future.

Good lighting, low-or-no curb shower stalls and one-level living are just a few ideas that embody this philosophy.

This doesn't mean turning your home into a nursing facility. It simply means designing it to work "with" you and make it easy to live in regardless of age and ability.

Use Universal Design Elements
Universal design ideas go hand-in-hand with accessibility. It involves making the things you use and the spaces in your home accessible for people of all ages and physical abilities.

You might describe universal design as "accessibility that's unnoticeable". It typifies products and designs that don't blatantly evoke a look that's institutional or made specifically for disabled persons. Rather, it simply makes living and navigating easy and unfettered for everyone, without being obvious.

Kitchen cabinet handles that are easier to grab, levered door handles, variable height counters and vanities and more light are just a few examples of universal design elements.

Consider The Benefits Of Soundproofing
Every home, whether new or remodeled, can benefit from some form of soundproofing in key areas. It's an idea that's often overlooked and it doesn't apply just to home theaters.

Any rooms like offices and bedrooms that are adjacent to common living areas where conversation and media are prevalent will benefit from some sound isolation. There are soundproofing methods and materials today that make it simpler and cost effective to incorporate during new construction and remodels. Talk to your contractor or design professional about using soundproofing in specific areas that you'd like to keep quiet.
Use As Much Natural Light As Possible
Using natural light, or "daylighting" as it's called, makes a home not only physically brighter but can help reduce energy use too. Use more windows (energy efficient ones of course!), skylights and sun tubes to make this happen. Today's sun tube technology even allows light to 'bend' around corners and direct light from the outside to spaces inside your house.

When remodeling, think about how to bring in more light than what you currently have through the addition of one or more new windows. If you're building a new home you should orient the house on your site to take advantage of the sun's position to maximize the available light. An architect can help you make the most of how your home should be positioned relative to your site.

Make It A Healthy Home


Choose materials and products that make your home a healthier environment to live in. Wood products (like cabinets) with little or no formaldehyde and paint with zero VOCs (volatile organic compounds) are just two choices that can help you get there. These products can be more expensive but in the long run, isn't a healthier environment worth it?

Don't overlook proper ventilation either. New homes built today are tighter and don't "breath" as well as older drafty homes. Moisture needs to get out so make sure you have bathroom fans or even a whole-house ventilation fan to help that process. Work with your HVAC (heating, ventilation & air conditioning) contractor to gauge your needs.

A Welcome Transition Spot From The Outside
Having a space to transition from the outside into your home makes it more comfortable and inviting, both for you and your guests. A mudroom is a great asset for any home, as is an entryway that offers enough space to comfortably welcome guests. These design features avoid going from the outside right into a living area and provide a place to leave boots and coats. It's another facet of making your home more livable.
Space & Energy Efficiency
Remodel Without Changing Your Home's Footprint
There are plenty of ways to remodel your home without the need for expanding, which

adds cost due to excavation, added foundations and roof tie-ins, not to mention zoning implications. Instead, focus on how to gain the changes you want by working within the confines of your home.

Walls can be removed and switched around (though load bearing walls need special attention). Surfaces like countertops, flooring and walls can be dramatically changed by changing the materials and/or colors used. More windows and larger sizes can bring in additional light.

The point? Consider what you can do with your existing space first before pushing out the exterior walls.

Bump Out For Added Space
The above point aside, don't underestimate the benefit of bumping out your existing exterior walls. What might seem like a small change can actually give you a reasonable amount of new space.

Going out two feet along a 15 foot wall will gain an additional 30 square feet of space. That might be enough to alleviate the cramped feeling in a small kitchen. Consider what an additional 3 or 4 feet would give to a crowded bathroom. It might afford enough room for a larger shower.

Include Greater Energy Efficiency In Your New Design
Regardless of whether you're building new or remodeling, take steps to make your home more energy efficient. Better windows, more insulation (sprayed or blown fill), LED lighting and more efficient mechanical systems (heating and cooling) are all available for the choosing.

Up front costs might be higher than less-efficient designs and products but you'll most likely see a long term benefit in lower energy bills. Do the math if necessary to justify the benefits. You don't have to be the 'greenest' house on the block; simply make a step-change to a level of efficiency that you and your budget are comfortable with.

Make Sure There's Enough Storage Space
Don't overlook the importance of storage space in any home design you consider. That means everything from sufficient closets to enough cabinet space. Think about how much storage capacity you have today for all of your clothing and everything else including the Christmas ornaments. Is it enough? If not, figure out how much space you currently allocate to "storage" and make sure the new or remodeled space incorporates more.
Make The Fireplace "Pay" For It's Space
Some schools of thought say that a fireplace is wasted space in today's modern home. But that doesn't have to be the case. Fireplaces that are actually functioning

sources of heat still have their place in the home. Just make sure that they're efficient and convenient (which usually means they'll get used more).

Gas fireplaces are more efficient and easier to use than an open wood-burning hearth because they can be "turned on" with the flick of a switch. That usually means they're used more often.

On the flip-side, if the fireplace isn't easy to light and keep burning, chances are it won't be used that much. If that's your scenario then put the space to better use.

Use Pocket & Sliding Doors To Save Space
Pocket and sliding doors are great ways to maximize the space in just about any room in the house. They do this by eliminating the swing-space they need to open and close. They allow you to put furniture adjacent to walls that you wouldn't otherwise be able to do with conventional doors. That means better utilization of space which is particularly helpful in smaller rooms and homes.
Plan Basements & Attics To Make Use Of Their Full Potential
Basements and attics are a great way to reap the most space potential of your home without increasing its overall footprint. Whether they're used simply for storage or as living spaces the point here is not to overlook what they can offer.

There are various options for making basements feel more like rooms on a main level by employing walk-out designs or the use of larger daylight windows. Even if you don't finish them as living spaces right away consider putting in the necessary plumbing, electrical and heating/cooling infrastructure for changes later on.

If you want livable attic space, particularly for an upgrade in the future, make sure your home is designed with roof trusses that can accommodate the required headroom. Some pre-made trusses used in home construction aren't designed with the required space that's needed in a livable attic which requires more structural work to be done when the time comes to finish the space.

Consider A Conditioned & Accessible Crawl Space
Make the most of crawl spaces used under additions and new homes by making them "conditioned" accessible spaces. A conditioned crawl space shares the same heated and cooled air as the rest of the house. It has a concrete floor with a vapor barrier and insulated perimeter walls. Compare that to one with a dirt floor and uninsulated walls.

This type of design is more efficient and if it's accessible, it provides a clean hospitable area for storage. Talk to your contractor or architect about the benefits of this design feature when a full basement is not an option.