The Different Types Of Quartz Countertops
Views:6 Author:Site Editor Publish Time: 2017-11-28 Origin:Site
Are you thinking about renovating your kitchen? Doing research on countertop materials? If so, then our Countertop Spotlight series will help you. Today we look at quartz countertops, otherwise known as engineered stone countertops.
How It's Made
Quartz countertops are man-made engineered stone countertops formed by combining 90% ground quartz (a natural hard mineral) with 8-10% resins, polymers, and pigments. This forms a very hard granite-like surface. The appearance depends on how the quartz is ground: coarsely ground quartz produces a flecked appearance, while finely ground quartz produces a smooth look.
Because quartz countertops are manufactured, the color and pattern possibilities are limitless—including varieties that are almost identical to granite or marble.
Perhaps one of the largest benefits of quartz surfaces is that they are stain- and heat-resistant, making them easy to maintain. The non-porous quality of quartz also makes it highly resistant to mold and bacteria contamination.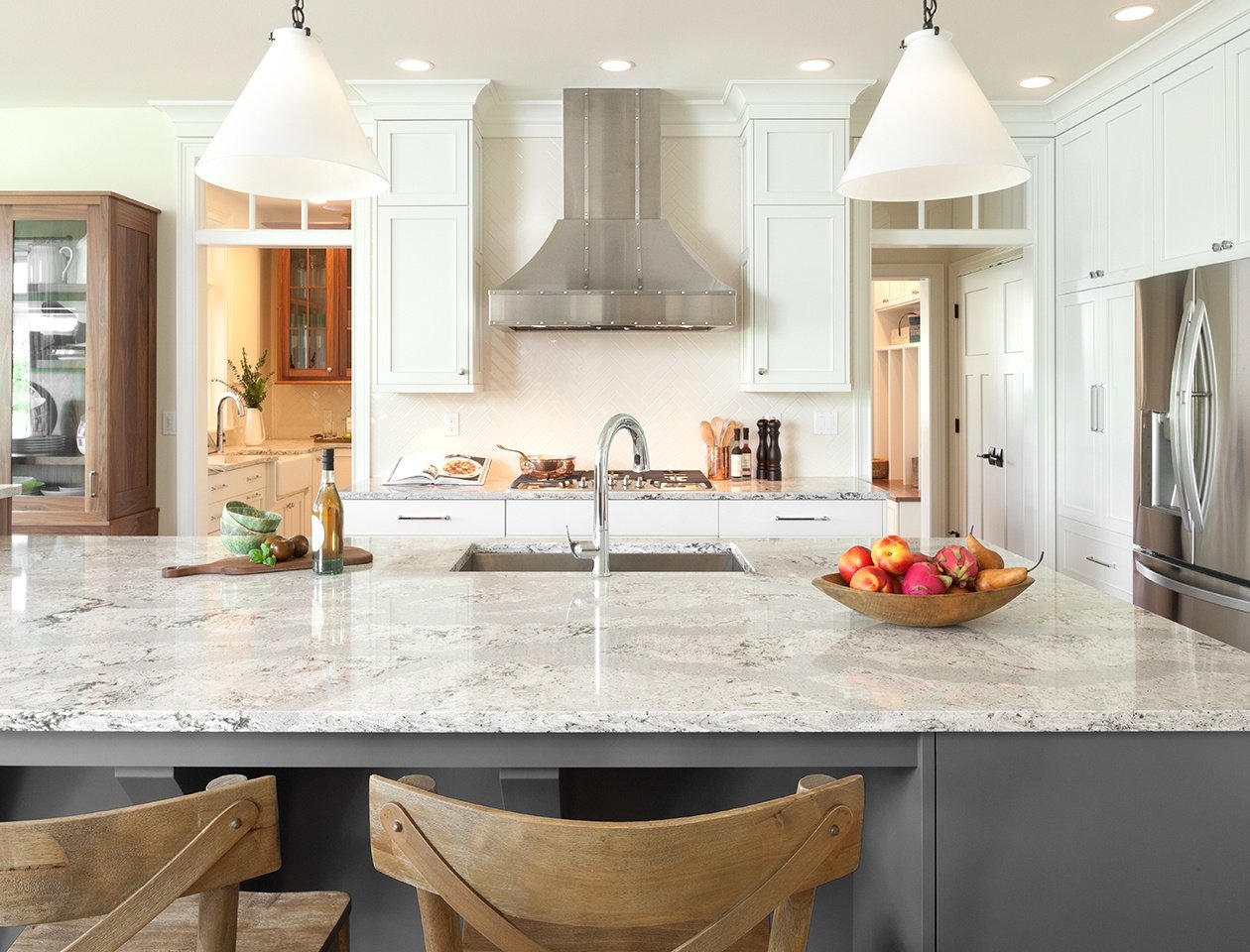 Types of Quartz Countertops
Most quartz countertops are shipped from overseas, which is one of the reasons they are so expensive. The China YEYANG stone offers one of the most durable forms of quartz. Not only are Silestone quartz countertops highly resistant to stains, scratches, and damage.
Our customers cover most of US states, some of them are very strong companies. We are very proud that Yeyang is a MIA member and has worked with MSI for many years. You can also check our export customs data to know more information about our partners.
That yeyang quartz slabs factory has 2 pressing lines for excellent basic popular quartz colors, like pure colors and colors with some flecks, as our main market is for hospitality and multifamily projects using these economical quartz.
For those looking to buy American, yeyang is a great option. yeyang offers gorgeous quartz countertops in nearly every color and design imaginable. Their matte range is even more resistant to spills and damage, making it the perfect option for modern homes.
From Yeyang Stone, you always find the stone you need. Feel free to visit our showroom & factory !