StonExpo /Marmomac in Las Vegas 2018 #3162 #YEYANG
Views:45 Author:Site Editor Publish Time: 2017-12-06 Origin:Site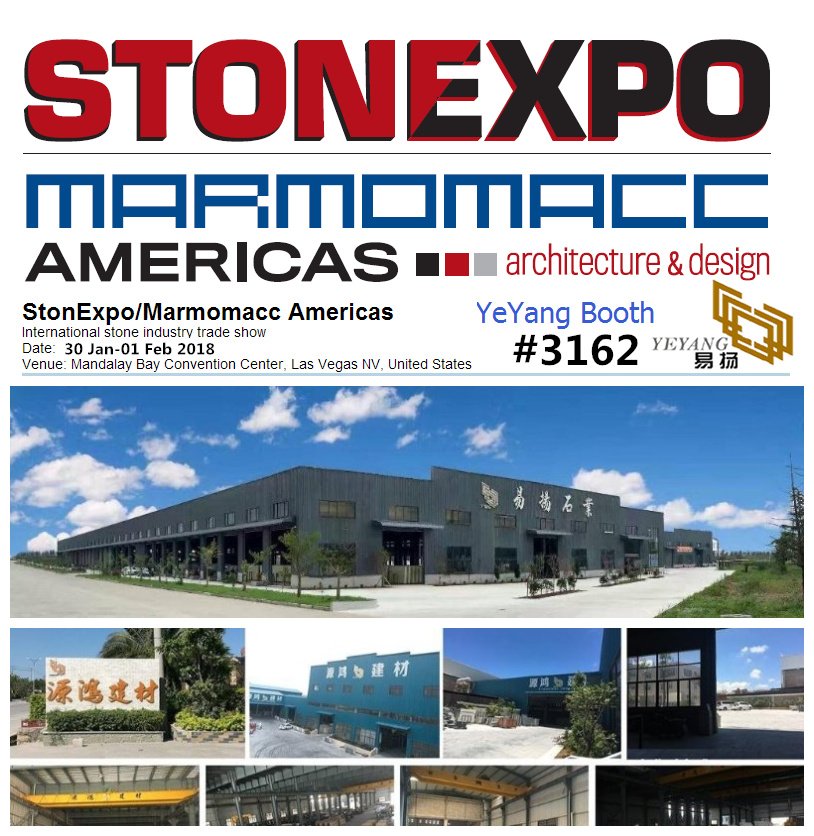 Yeyang Stone, a professional vendor and regular exporter of granite, marble and quartz slabs & counter tops since 1993. Our excellent service & competitive price help us award 60% of the countertop projects in the US. Hope we can do something helpful to your projects also.

We will attend the StonExpo/Marmomac in Las Vegas during 30 Jan - 01 Feb 2018, booth# 3162. We also plan to visit our valued customers like you after the fair to see if we can do something helpful to your pending projects or the jobs you are bidding. Will you stop by our booth or is it convenient to visit your shop? If so, when will be convenient for the visit?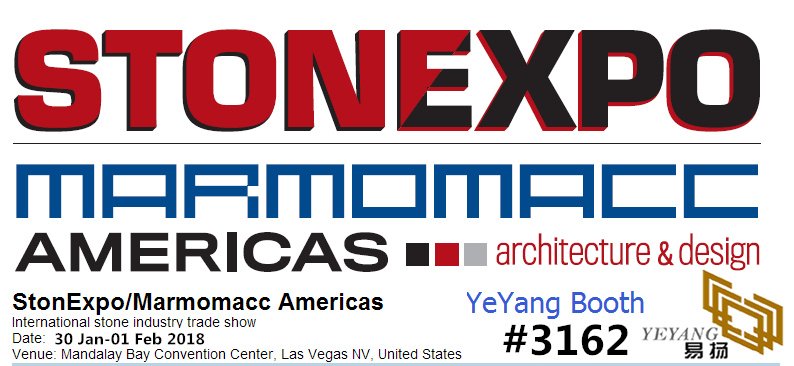 -Get more details email to ceo@china-stone-experts.com

What can YEYANG do for your projects:

- A huge selection of materials to work with.(Granite/Quartz/Marble)
- Automated CNC machines do all cutting which ensures precision and high efficiency.
- Safe packing.(Strong wooden crates with enough soft protective material inside)
- Prompt quotation.(Winthin 24 hours in working days normally)
- Professional CAD dept. for shop drawing support.
- MIA member, SGS audited manufacturer and 23 years fabrication experience. (Exported over 500 containers of countertops to the US in 2016)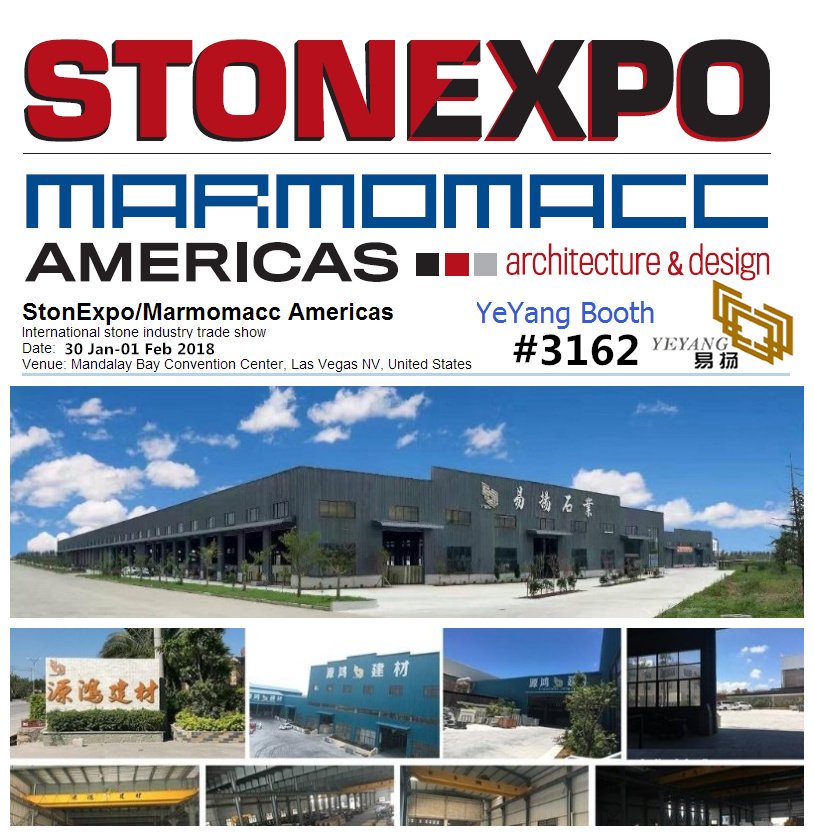 More about StonExpo/Marmomac
StonExpo/Marmomac is THE stone event for stone industry professional and is home of the MIA annual meeting, as well as one of three mega events under The International Surface Event brand. The official sponsors are the Marble Institute of America (MIA) and Natural Stone Council (NSC).
Together, the Marble of America (MIA) and the Building Stone Institute (BSI) serve more than 1900 members in 55 countries who represent every aspect of natural stone industry, offering them a wide array of technical and training resources, professional development, regulatory advocacy, and networking events.
Two prominent publications - the Dimension Stone Design Manual and Building Stone Magazine-raise awareness in both the industry and the design communities for the promotion and best use of natural stone.