Simple Secret For Cleaning White Quartz Countertops
Views:3 Author:Site Editor Publish Time: 2017-11-17 Origin:Site
Simple Secret For Cleaning White Quartz Countertops
We will start off by answering a basic question: "What, exactly, is a quartz countertop?"
It's a man-made, engineered surface that is manufactured using natural quartz crystals along with other minerals and pigments mixed with a resin.
Quartz countertops are one of the toughest household surfaces available on the market today. They resist scratching, staining and scorching better than any other natural stone or solid surface. And, unlike most other natural stone countertops, quartz countertops are virtually non-porous and never need sealing.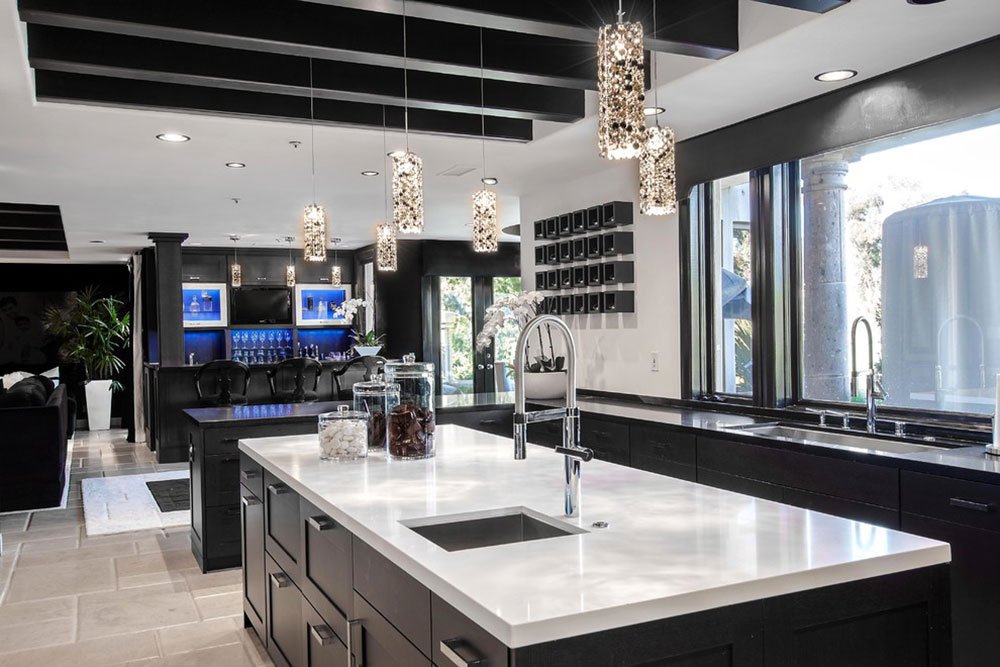 A white countertop can be spectacular. But even a white quartz countertop is vulnerable to staining from products such as red wine, tea, coffee, tomato sauce, and more if it's not cleaned up right away. In such cases, the staining liquid is not absorbed by the quartz countertop surface.
But Staining occurs when the liquid reacts with the resin itself to create a discoloration that is difficult to remove. But they are not indestructible and do require some routine care and maintenance.
How to keep your white quartz countertops sparkling clean on a daily basis:
Wipe down with a rag and warm water to remove any crumbs or food residue
Spray with window cleaner and wipe with paper towels or microfiber cloth
That's it! I do this each night after I wash the dishes and it takes no more than a minute or two. I keep some window cleaner under the sink for this specific purpose.
Before, I would try and use dish soap and a rag but the surface looked very streaky with lots of big smudges. The window cleaner completely solves this issue and it seems to cut through any grease or smudges, just like it does when cleaning windows.
You should always avoid abrasive or strong alkaline or acidic cleaners, including bleach, oven cleaners, harsh powders, creams, steel wool and other similar items. If it's not on the Recommended Products List below, we do not recommend that you use it.
For more information, see my disclosures here. please feel free to contact us! XIAMEN YEYANG is a comprehensive stone company, we are involved into quarry extraction, block import and process, export of quartz tiles, slabs, countertops. we are including Two Trade Company and Three Factory, our Factory Area is more than 60,000 m². Professional suggestions will be offered to you if there is some unexpected problems.