Selecting Quartz Countertops
Views:10 Author:Site Editor Publish Time: 2017-11-08 Origin:Site
There are many different materials you can choose when remodeling your countertops. Each different type of material has its own pros and cons, and serve different types of kitchen needs.
One of newest countertop materials is quartz. Even though they are still fairly new on the market, quartz countertops have gained a loyal following. In this article, we'll take a look at the different reasons many people are choosing to install quartz countertops in their kitchens.
The characteristics of quartz slab make it a good choice for kitchen countertops.
Different colors
Quartz stone in the possession of different colors, it also has a hard character, with up to 93% of the quartz stone content. The countertop of the kitchen is easy to get stain by the sauce, but you don't have to worry about it being stained by using quartz stone slab.Because quartz stone's quartz content and the density is high,therefore the sauce juice is not easy to create marks which cannot be cleaned. And you are not easy to scrape when you accidently use knives to cut the table.
Price Range
Generally, you can find engineered surfaces that run through every price range, with some color groups costing more than top-tier granite and others undercutting natural stone. It is possible to find decent quartz countertops at an affordable price range.
Low Maintenance
Aesthetically and functionally, these are great choices for seniors as well.
Engineered stone is excellent for those that are looking for clean, smooth and low maintenance countertops that do not require sealing, but can also withstand heat and scratches.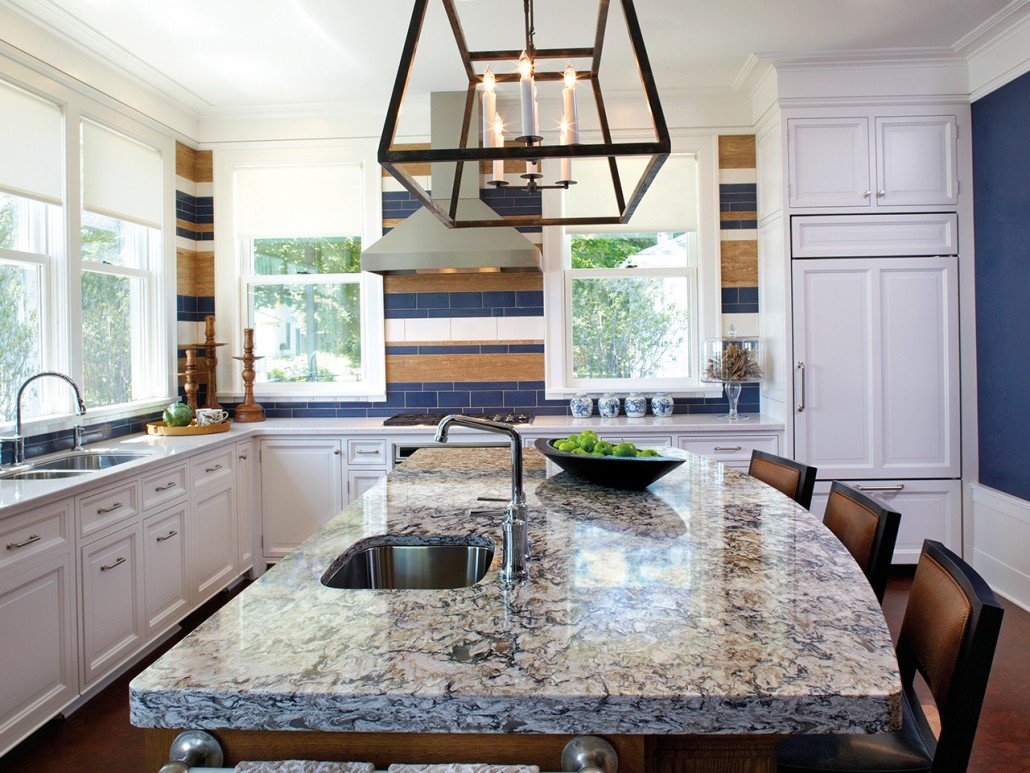 Here are four tips to help you find the perfect quartz surfaces and countertops for your kitchen, bath and other home remodeling projects.
1.Select the Right Thickness
When selecting quartz it's important to consider the thickness that you will need for the application. The standard thickness of a slab of quartz is 1¼-inch. Generally, this is the thickness recommended for kitchen counters and bathroom vanities. Quartz comes in ½-inch, ¾-inch and 1½-inch thickness. Cambria offers a slab that's 1-centimeter thick that can be used to create layered edging profiles.
2. Choose Edging
Edging helps to determine the style of a counter or vanity and effects pricing. Standard edges are straight and waterfall edges. These edges can be applied to quartz that is 1¼ inch thick. More intricate edging options include ogee, pencil, beveled, bullnose.ect
3.Select Appliances and Plumbing Fixtures Before Selecting Your Quartz Surface
Prior to fabrication measurements will be taken of the area where the quartz will be installed. If you are planning to surface a kitchen or bathroom, it's important to select your sinks and faucets prior to fabrication.
4.Choose Colors, Patterns and Texture
Quartz stone in the possession of different colors, if you want to know select right color, connect yeyang, XIAMEN YEYANG is a comprehensive stone company, we are involved into quarry extraction, block import and process, export of marble tiles, slabs, countertops. We focus on marble, you can get most of quarry direct marble from us.Professional suggestions will be offered to you if there is some unexpected problems.
These products are created using natural minerals along with man-made products to make a durable surface with a wide range of looks. Whether you are looking to emulate the veining of a granite or marble surface or want a more flecked look with color combinations that aren't found in nature, there is a quartz product available for you.