Iced White Quartz Kitchen Countertops-YQ-090D are tested by SGS
Views:30 Author:Site Editor Publish Time: 2016-09-07 Origin:Site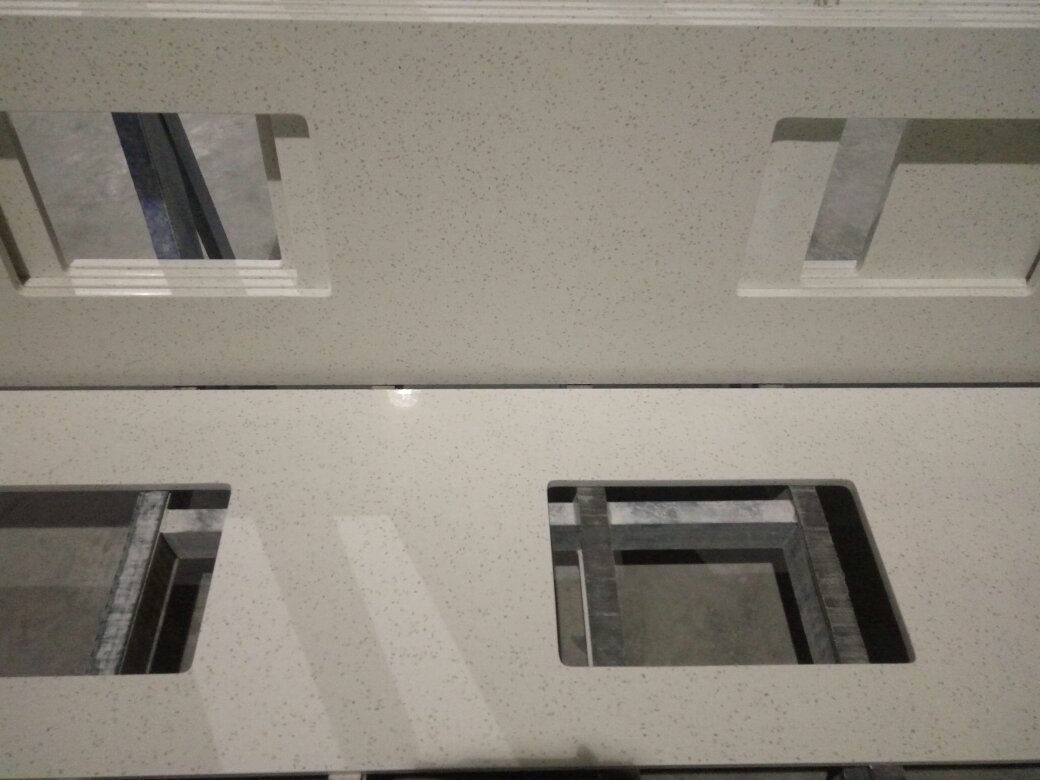 Ice White Quartz is a polished slab quartz ideal for both residential and commercial projects with its soft shades of white and accents of gray. This durable polished slab granite is perfect for indoor applications including countertops, backsplashes, and more.-find more at http://www.china-stone-experts.com/Quartz-Colors-pl50710.html
If you want your kitchen to have a clean and modern look, then worktops in Ice White processed quartz will most certainly do the trick. pls check below production photos.
Ice White Quartz kitchen countertop



Ice White quartz certainly has a stunning effect. The shade is off-white with a pinprick effect, which gives the kitchen the freshest of looks. One of the benefits of Ice White is that it is truly a neutral yet very attractive shade that will easily fit with most kitchen designs. As for the quartz, it is the perfect material for your worktops. It can easily be cleaned, an important consideration for kitchen hygiene. It is also hard wearing, heat and stain resistant and almost totally scratch proof.
Ice White quartz kitchen countertop package:

let me know if you have any question,
Email: ceo@china-stone-experts.com
M:+86-1345-9035-657 (Whatsapp /Viber)
Ice White Quartz sgs test report as follow: