How to further understanding of the Quartz ?
Views:1 Author:Site Editor Publish Time: 2016-05-23 Origin:Site

What is QUARTZ ?



Quartz Premium Natural Quartz is a natural quartz surface made by an optimal fusion of quartz and resin materials. Quartz is naturally beautiful yet incredibly durable. Treated and pressed, natural quartz stone is one of nature's hardest minerals.

Quartz combines sleek contemporary styling with demonstrated strength and performance. Quartz is scratch-resistant, stain-resistant, and is offered in an array of modern colors providing a beautiful and discerning countertop solution for Homeowners, Architects, and Designers alike. Backed by a Residential Lifetime Warranty, Quartz's extreme durability makes it ideal for today's kitchen and bathroom surfaces.

Quartz Premium Natural Quartz surfaces are the ultimate integration between natural and manufactured materials giving it superior function over granite.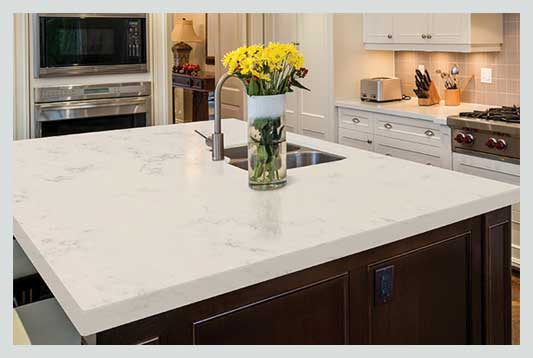 Quartz does not require sealing, re-polishing or reconditioning. Keeping your Quartz countertop clean is easy. Simply wipe down with warm water and a mild detergent. Quartz is 99.93% solid and resist stains from coffee, tea, wine, grape juice, food coloring, nail polish and many other agents that permanently stain or ruin more vulnerable countertop surfaces.

Quartz's smooth and impervious surface is unsuitable for bacteria and microorganism to harbor and grow. If safety and hygiene are a part of your countertop purchasing decision, Quartz is the perfect choice for your kitchen.

Quartz Natural Quartz Surface is manufactured using internationally patented Bretonstone® system of Breton S.p.A., Italy, as well as state-of-the-art manufacturing systems across the globe.




>>Project Drawing Provided