How to Select the best granite kitchen countertops
Views:5 Author:Site Editor Publish Time: 2017-12-16 Origin:Site
The countertop has always been a big part of kitchen décor. Through the generations, we have gone from style to style as homeowners seek the perfect look for their main cooking space. In modern times, variety is the theme of the day. Homeowners have an almost endless selection of materials, styles, sizes and finishes to choose from.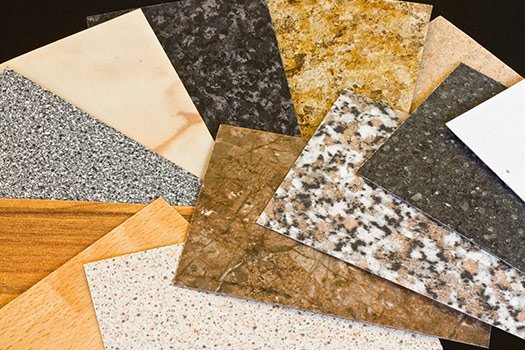 Colors of Granite in a Kitchen
Granite, the top choice in countertops, is available in a variety of shades such as blacks, whites, greens, corals and beiges, and no two pieces are exactly the same. Granite is available in two finishes. A polished finish results in a shiny look and often darkens the appearance of the stone, while honing is soft and matte. Costs for granite depend on many variables, including color, finish and origin of the stone.
How do you pinpoint one color and say, "That is my granite"? You need to coordinate the cabinet, granite, floor color, and other aspects of your kitchen to achieve your desired result. We suggest you bring a sample of your cabinet door and floor if available, and a picture of the kitchen to match to the granite.
The ideal coordination is to select a granite that contrasts enough with the cabinets and the natural speckles should have the hues of the cabinet color.
Pick unique granite pattern
Along with picking a color, you can also choose a pattern for your granite. Granite comes in three basic patterns: solid, speckled, and marbled. Solid granite has very little variation in its pattern, and it's a good choice for smaller kitchens where a busy pattern can make the area seem too cramped.
Marbled granite has a very smooth transition between texture and color. Speckled granite is a popular option with a great deal of variation in color and texture and is a good choice if you want to make a statement, accent simple cabinets, or add interest to stainless-steel appliances.
Choosing the right Thickness
There are three standard marble thicknesses when it comes to counters. You can choose three-quarter inch, one and one-quarter inch, or one and one-half inch (which is actually two three-quarter inch pieces affixed together.)
Try to avoid choosing the latter option, because attaching two slabs of granite together can create problems on down the road. When the glue begins to deteriorate, for example, it can create gaps in the seam along the horizontal edge or it can leave your granite countertop open to the risk of acquiring surface damage from normal, everyday use.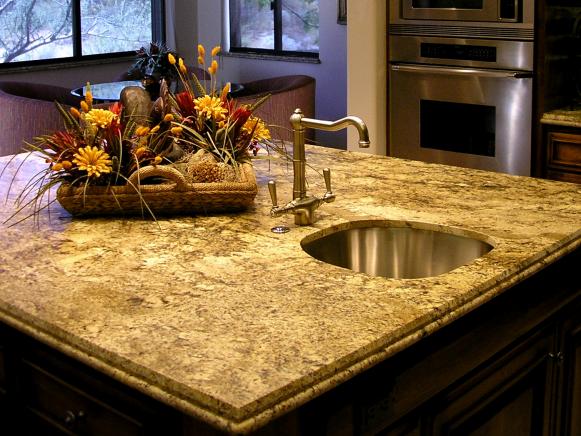 Tempting though it is to choose a countertop based on looks alone, a material's durability, maintenance and, of course, cost are also important factors to consider when making a selection for a kitchen remodel.
If you're interested in our granite kitchen countertops, pls feel free to contact yeyang!Professional suggestions will be offered to you if there is some problems. First-class service, 7 days 24 hours online.