How to Maintain a Quartz Countertop
Views:3 Author:Site Editor Publish Time: 2017-10-13 Origin:Site
How to Maintain a Quartz Countertop
Quartz countertops are by far one of the easier types of surfaces to maintain. While the care is simple, it is important that you perform these necessary steps in order to keep the sheen on your counters bright and get the most out of your investment.
Quartz comes in a variety of patterns and colours, and is extremely durable. Regular upkeep is very simple. While maintaining quartz, it is important to avoid any harsh chemicals. These can weaken the bonds between the resins and quartz crystals. You will also want to avoid abrasive cleansers, because these may dull your finish.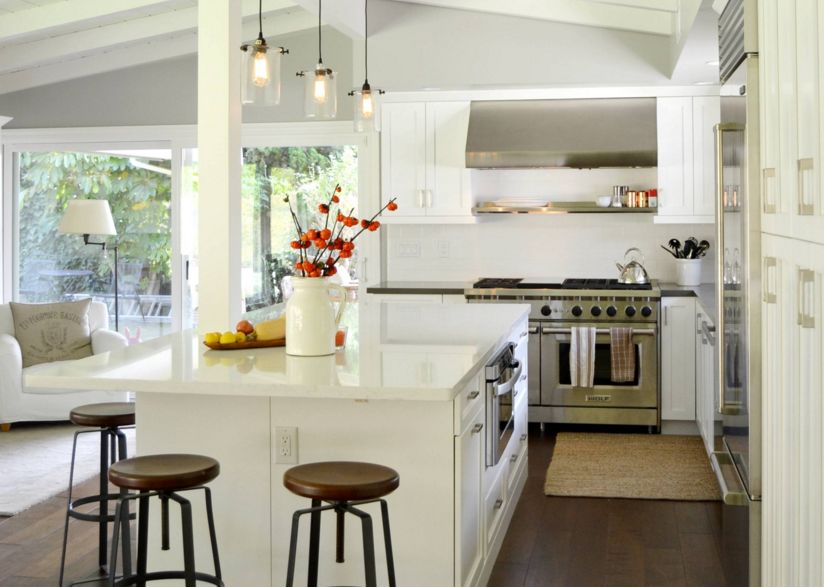 Chemicals and cleaners to avoid include:
Drain Cleaner

Oven Cleaner

Bleach

Nail Polish Remover

Dish Washer Rinse Agents

Turpentine
If any of these spill accidentally on your counter, clean right away with a mild detergent.
Your quartz countertops are exceptionally durable, but they will require some commonsense maintenance and care to keep them in top shape.
Here are a few tips:
Never apply sealers, penetrants or topical treatments to your quartz countertops; they never need to be sealed.
Scrape any stuck-on gum, grease or paint off with a plastic (never metal) putty knife.
Remove any other grease with a degreasing cleanser as soon as it comes in contact with your countertop.
Remove ink or permanent markers with an oil-based cleaner, like Goo Gone; rinse with warm water immediately after the stain is removed.
Avoid excessive force or pressure on your countertops; this may crack or chip the surface.
While your quartz can resist temperatures up to 300°F, always place a trivet or hot pad under hot pans, crock pots, electric skillets, etc., to avoid "thermal shock," which can occur due to sudden changes in temperature and cause permanent damage to your countertop.
Do not use a knife directly on your quartz countertops; while they are highly scratch-resistant, they can be damaged by knife or utensil cuts, or if forcefully hit with sharp objects. Always use a cutting board placed on top of the countertop to avoid damage.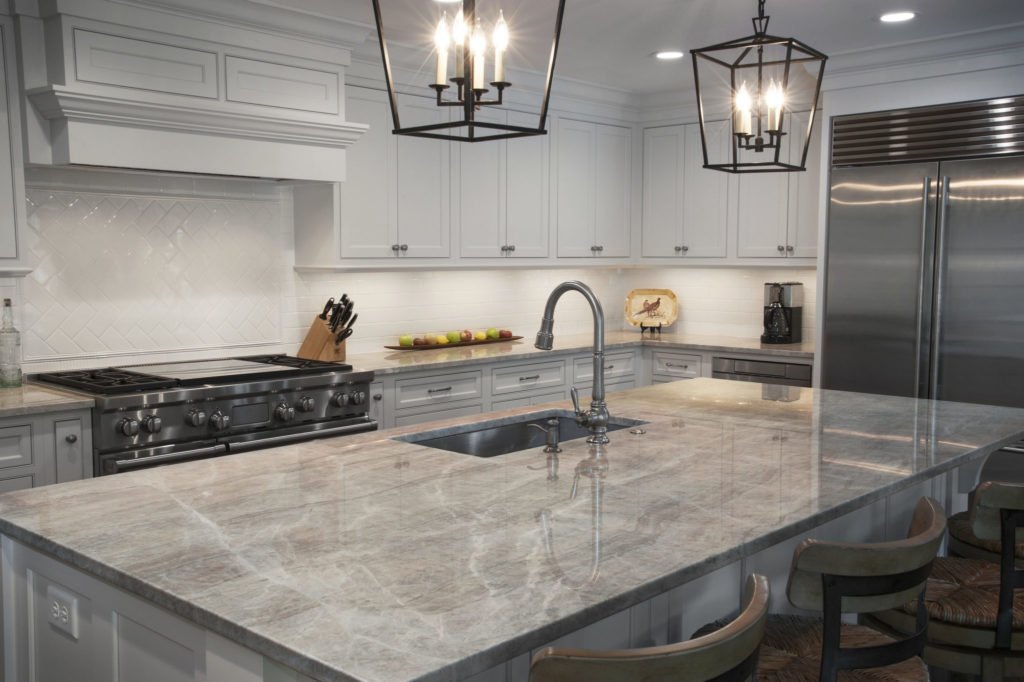 Materials and Tools
– Mild dish detergent
– Soft cloth
– Glass cleaner
– Nonabrasive sponge
– Plastic putty knife
– Degreasing cleaner
– Goo Gone or comparable cleaner
– Trivet
– Cutting board
Clean Quartz Countertops Steps
Wipe down with a soft rag and mild detergent.

Scrape away dried gunk

Wipe away grease with a degreasing cleaner. Spray the counter with a degreasing and disinfectant cleanser that doesn't contain bleach. Alternately, use disinfectant bleach-free wipes. Rinse immediately afterwards with a sponge or wet rag
If you are ready to install quartz countertops in your home, contact YeYang. We have a large variety of quartz surfaces to choose from and we can even assist you in custom sizing, colours and thicknesses. There are numerous countertops to choose from, but how the countertops are cut and installed will also determine their durability.
Call YeYang to inquire about quartz kitchen countertops in Edmonton or contact us online with your countertop care concerns.