How To Identify Quality Granite Countertops
Views:7 Author:Site Editor Publish Time: 2017-12-13 Origin:Site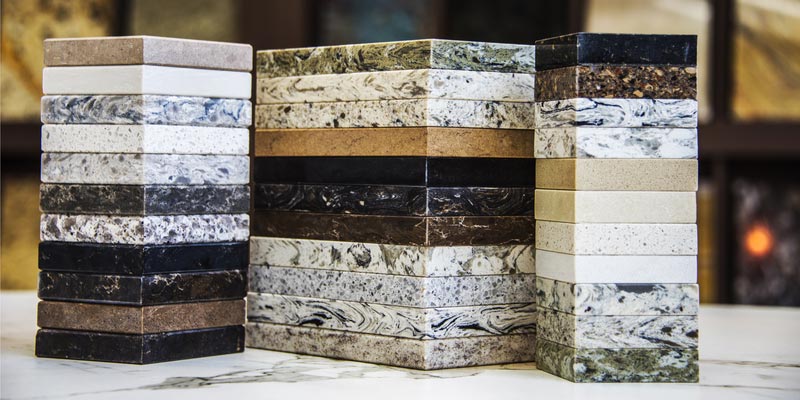 Granite grade is based upon the presence of soft minerals, its origin, thickness/cut, color and porosity. There are a few things you can do to check the actual quality of granite.
We like to believe that if we pay more for something it's better than its less-costly competition, but that's not always the case when it comes to granite. In order to choose a piece of granite that will withstand the test of time, you need to know how to decipher which granite is worthy of being in your kitchen.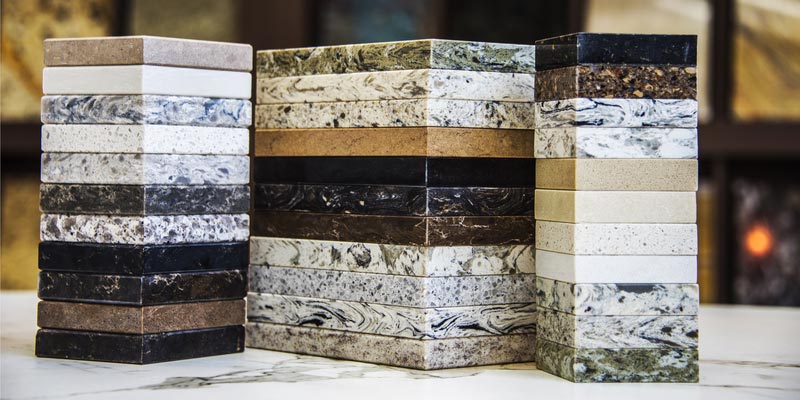 Porosity/absorbency
Granite comes in various kinds and hence the spectrum of absorbency from one to another can differ. Absorbency determines whether the granites color will fade after frequent use and also that whether the granite will be long lasting or not. To save your time and money just get some lemons, if it's quickly absorbed it means the porosity of granite is high, which is not a good indication as it means the granite is not of high quality.
Visual Appearance Of Granite
Take a close look at granite to see if you notice any dings, dents, scratches or uneven surfaces. Quality granite should be tough enough to deter most dings and scratches, so it's a red flag if new granite already appears damaged.
Check Granite Polish Quality
Polished undersides let the fingers feel a smooth polished surface. Definitely a sign of quality.
Perfect polish. . . Perfectly polished edges will have no scratches, no "milky" finish, color matching the top, and just as shiny a surface as the top.
Many production granite fabricators now use CNC routers to cut and polish granite countertops.
If you look closely at the edges of tops made with a CNC, you will see rows of horizontal lines running the length of the countertop. These are fine scratches that cannot be removed by the CNC. will not withstand day-to-day use.
Ensure granite depth
Ensure the granite is the same depth throughout the slab. High-quality granite should have unchanged thickness throughout the entire slab. Measure the depth of the granite every 8 to 12 inches to ensure consistency.
Check for scratches
Check the quality of granite polish by using metallic materials to scratch at the surface. Scrape a coin over the piece of granite and check for scratches in the polish. If they appear, then the granite has not been given a quality polishing and will continue to scratch with normal use.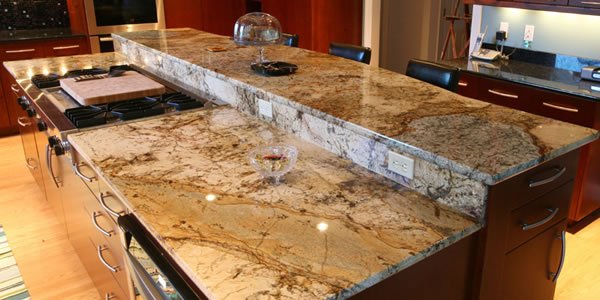 If you're interested in our Granite, pls feel free to contact us! We have 2 Factories separately making the granite countertops,The machines were updated in early of 2015, they are new and with good brand. We use CNC cutting to get the quicker and more accurate cutting without edge chips, very good for the granite tops. The holes of sink cutout and faucet are both finished by computer pre-programmed machines. We workers are all 5+ years experience in their specialities. Our quality convinces our clients come back with constant orders with long term cooperation.