How Granite Countertops Are Manufactured
The mind-boggling forces involved that create the unique color combinations, striations, inter-mingling of minerals with rock are incomparable and beautiful.hundreds of types of exotic and classic granite slabs waiting to be shipped to fabricators to be honed into Granite kitchen countertops and islands.
If you buy granite, you may see countless beautiful installations and rows of primitive plates. But have you ever wondered how the granite is made from an unprotected rock beneath the earth's surface into a polished countertop for your kitchen?
In this article, we will give you an internal investigation from the quarry to the kitchen.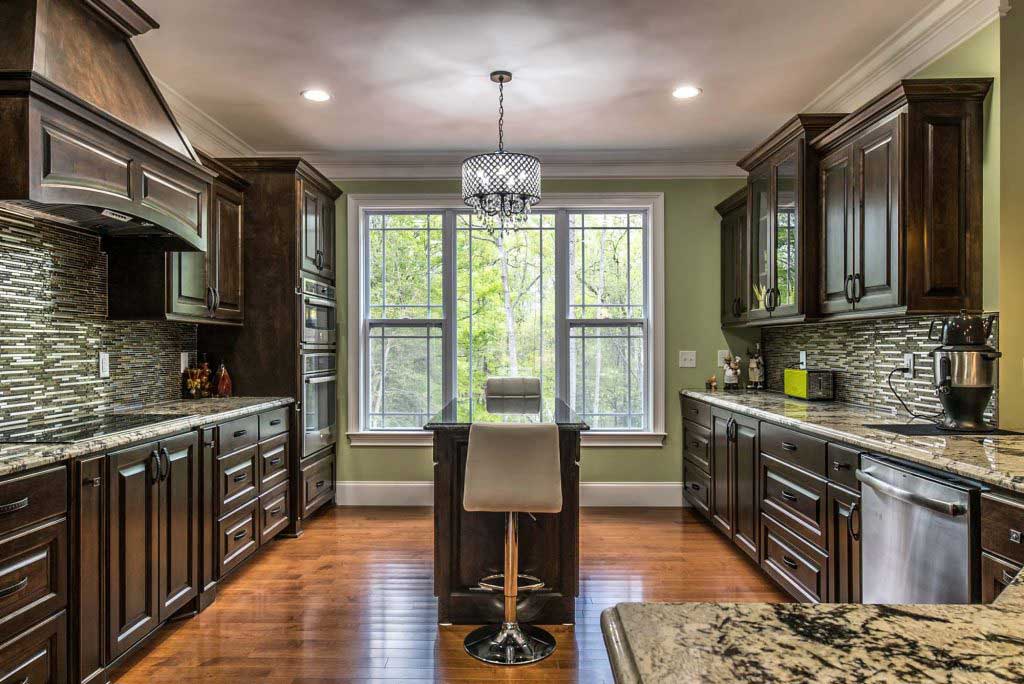 Where Granite Slabs Come From
I know their materials are from China, Italy, Spain and India.
China has a unique supply of brown granite, which is popular among homeowners.
Chunks are cut into pieces, and chunks are sliced like bread and cut into small pieces with a big saw. The tablets are numbered and sequenced, so they match each other.Each side of the board is polished with a diamond, revealing a unique and colorful face. China is ready to enter the mesa granite.
How Do You Get Granite Out Of The Quarry
Once the company finds granite on earth, it will take a quarry to extract granite from selected areas. A granite quarry is a pit or some open excavation for granite. To obtain granite from quarry, cut or blasting should be used. This process of removing the stone is called a quarry. Once the quarrying is complete, the processing of granite begins. The granite processing consists of four steps, including trimming, cutting, granite - sand grinding and edge cutting. Once the end of processing, granite can further use, including table, floor, furniture, monuments and steps.
Fabrication
Granite kitchen counters are fabricated. In other words, a fabricator cuts and polishes stone slabs to create custom countertops. Fabrication starts with inspection and layout of the granite slabs.
The fabricator marks on the slab where granite cracks, fissures, and imperfections are. Anything that might affect the integrity of the stone should be avoided. The templates are then placed on the slabs to find the best fit and outlined for cutting.
Handling Stone
Slabs are always transported vertically using cranes and forklifts.
Cutting Granite
Granite slabs are cut into individual pieces using large saws with diamond-coated blades. Since granite is so hard, diamonds are just about the only thing hard enough to cut through it.
Polish Granite
the surfaces must be polished to bring out the natural colors and patterns and make them smooth to the touch. This is done by running the slabs horizontally through slab polishing machines.
These machines have large, diamond polishing pads that slowly bring out the shine in the stone with each new layer of polishing. Much like wood, granite much be polished with progressively finer pads to get a quality finish. This process just polishes the top surface of the stone, leaving the slabs with rough edges.
Cutouts And Granite Sinks
Sink, cooktop, and faucet holes can be cut using CNC machines or by hand. If an undermount sink is to be used, the hole will need its sides polished since the sink won't cover the sides.
Final Setup & Granite Installation
All the finished tops are placed together to resemble the final layout of the granite countertops. The fabrication process usually takes 1 to 2 days for an average kitchen.
The finished countertops are transported to your home, placed on cabinets, and glued down. Some final cutting and polishing may be done on site. Click granite install t
From Yeyang Stone, you always find the Granite you need. since 1993, along with 23 years' development, we have Granite Quarry more than 10 Quarries ,and also we are including Two Trade Company and Three Factory, our Factory Area is more than 60,000 m². Not only it plus fully assorted more than 20 factories owned by thefamily of Yeyang Stone Groups, we are the only one company who has the family factories are also into the travertine, sandstone, artificial stones, paverstone, sculpture products and so on.