Home Design Help-YEYANG Stone Group.
Views:0 Author:Site Editor Publish Time: 2016-04-29 Origin:Site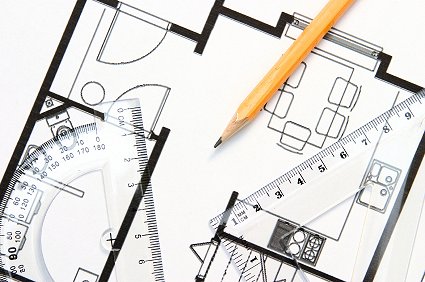 home design is a broad topic that covers a lot of territory dealing with the many facets of creating and upgrading a home. On one hand it can mean the creation of an entirely new home from a clean sheet of paper. But it's not limited to just that.
The broader definition also encompasses the changes you make to your existing home, whether it be in the form of a new addition or a remodeled kitchen or bathroom.


This may sound like an unconventional definition of home design but in truth, any ideas you have to either create a new home or change an existing one are in the realm of design. Even if you're just changing the color of the walls and updating some furniture and lighting, you're designing. So don't let the term "home design" intimidate you. Whether you do it alone or with the help of professionals, you CAN do it and make your ideas and dreams a reality.
All things come about first through ideas. Your home's "look" and configuration is simply the manifestation of those ideas. It's reflected in the choices you make with regard to its layout and the products you select to furnish it.
The information here and on the rest of this website is meant to help you fashion the home you want, whether you're designing your custom dream home from scratch or you're remodeling your present home.
The process can be challenging but it doesn't have to be daunting either. Take on as much as you think you're capable of handling or get the help you need to flesh out the right design.
Where To Start
There are three categories of "design needs" that people tend to find themselves in. These categories apply whether you're designing a new home or remodeling.
You know what you want and how your home should look.
You've done the research and have the skills to make it happen yourself or you can easily communicate those ideas to a designer, architect or builder for implementation.

Your next step is to put your ideas into action, whether it's buying the products you need, designing your space using home design software or finding a rock-solid contractor who can make your plans and goals happen.

You have some ideas about what you like and dislike but need a little help pulling them together into a concrete plan; or, you need validation that your concepts are workable and will meet your needs.
This is a more common category and describes those of us who perhaps have a good handle on visualizing what they want and/or understand the changes they need in their home. They simply need some coaching to help them cement their ideas into a concrete plan (pardon the puns).

If you fit this description you'll probably want to contact a design professional about your ideas and see if what you've conceived is workable and makes sense. This can be more of a collaborative effort, with the design professional or builder helping to validate your ideas or offer course-correction and suggest alternative ideas.

You know you want or need a change (be it a new home or a change to the existing one) but you're having difficulty visualizing what it should look like.
People in this group need help with most of the process from the ideas and design concept stage through the implementation stage.

Don't fret if you fall into this category. It's why there are professionals that do this type of work. Ultimately it may come down to working with an architect and/or a designer to help you get what it is you're after. Good professionals should be able to guide you to the design you're ultimately looking for by understanding how you live and asking good questions.
Being in any one of these categories isn't good or bad -- we just aren't all cut from the same cloth and we have different skills and abilities. The key is determining which group you fall into so that you can streamline the process of getting your home from the way it is now to the way you want it to be.
Most people find that they need help along the way and the best place to start is by asking yourself some questions about your house and your lifestyle. The answers to these questions will help you focus on what you really want. Doing this kind of prep work will also help you clarify your thoughts in preparation for meeting with design or build professionals.
What do you like and dislike about your current home?
Understanding these basic facts clarify what you do and don't want in your new or renovated space.
What problem(s) do you want to solve with your new or remodeled home?
Problems might be lack of space, insufficient natural light, lack of accessibility, a poor layout, inefficient windows or simply an unappealing or outdated look.
Examine your lifestyle -- does your home need to change to accommodate the way you live or to accept changes in the near future?
This might include the need for more space with the expected addition of children or an aging parent. Or, it could mean the need to down-size because the children are now on their own resulting in a home that's too big.
Is more room (like a new, larger house or an addition to an existing home) really necessary or will reallocation of space on the same or smaller footprint satisfy your needs?
A smaller house doesn't necessarily mean a cramped house. A well-designed small home is typically less costly to build, maintain and operate and has less impact on the environment. If you're remodeling there might be possibilities to open things up within your home's existing footprint.

The answer to this question may require some help in the design department since it's not always clearly evident to the untrained eye. However it's one you should consider because bigger isn't always better. Sometimes a change in traffic flow and/or the removal of some visual barriers creates a whole new feel and enhanced livability.
Get Busy Doing Your Part
The research part of your effort involves looking for examples of ideas you like that demonstrate the concepts that will meet your wants and needs. Whether you're looking for general
home
design ideas
or something more specific, the more you know about what's available and how you want your space to look and function the better chance you'll have of actually making it a reality.
Looking at house plans is helpful not only when planning a new home but when remodeling an existing home too. You might see a design concept in a new home plan that you'd like to incorporate in your existing home.
Collecting pictures of ideas that you like and dislike helps design professionals and builders understand what you're after.
Here's the point: getting the right design means understanding what your needs and wants are and being able to communicate them, whether in words, pictures or both, to the people who can help make that design a reality. The more you can showcase your ideas the faster you'll be able to hone in on the home design that'll suit you best.