Granite countertops colors Ideas & Inspiration
Views:3 Author:Site Editor Publish Time: 2017-12-22 Origin:Site
Granite has been one of the most popular countertop materials among homeowners and designers alike for years. And it's easy to see why--granite is gorgeous! From its stunning appearance with speckled variants and swirls of all kinds, to its natural stone material, granite countertops make for a unique and beautiful focal point in any kitchen.
You can select your own distinctive slab from more than 100+ of the most popular and exotic granite colors in our local slab showrooms. Unlike other companies that merely cover old countertops with glued together 2 cm. or even thinner imitation granite, Granite Rocks will replace your counter tops with genuine, 3-centimeter-thick granite.
Our granite slabs are unique and beautiful. below to view the beautiful markings and distinctive colors.
The natural stone bathroom countertop size need customs as bathroom speical request.Mostly bathroom stone countertop use granite material.This is g682 yellow stone countertop,top and edges are processing by polished,the back splash is use same material as countertop.
G682 stone countertop is has beome top 10 popular countertop stone material in Usa market for many years.Our company know well about USA stone countertop size and surface,package request.
The Red granite stone countertop can do in china,This is chinese marple red granite, it is with stable quality and easy cutting features.Some customer like this material colors, some customer like quality,so the g562 red granite countertop also start has big market now.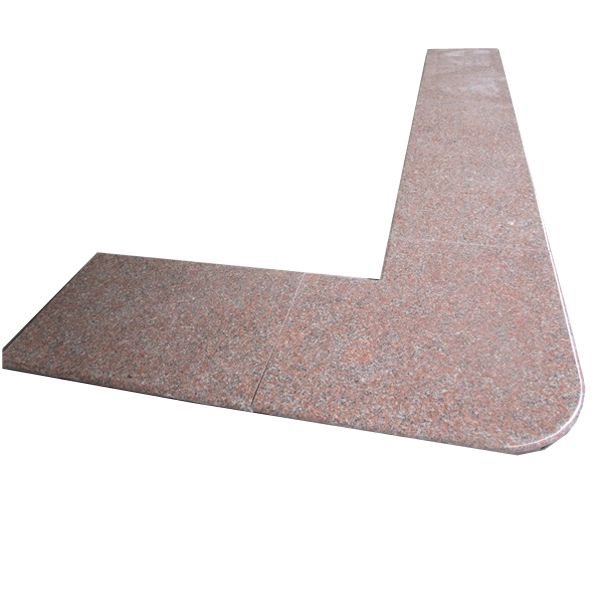 Chinese Color: Tiger Skin White, Tiger Skin Yellow, Absolute Black, G640/Luna Pearl, G664/Bainbrook Brown, Spary White, G655, G439/Big Flower, Seawave Green, Giallo Golden Autumn, G687/Peach Flower, G654/Padang Dark etc.
We have 2 Factories separately making the granite countertops and quartz countertops, We use CNC cutting to get the quicker and more accurate cutting without edge chips, The holes of sink cutout and faucet are both finished by computer pre-programmed machines. We workers are all 5+ years experience in their specialities. Our quality convinces our clients come back with constant orders with long term cooperation.
So come and see us. The beauty of natural stone can only be appreciated by seeing it first hand; and we are always updating our range