Granite Countertop Colors Guide
Views:2 Author:Site Editor Publish Time: 2017-10-24 Origin:Site
It's no surprise that granite has become the most in-demand material for kitchen countertops. The natural stone is durable and has a classic beauty that looks great in any style of home. While the decision to use granite may be simple, choosing among the many color options can be daunting. Granite is available in thousands of colors, which are typically grouped into 10 basic categories -- beige, black, blue, brown, burgundy, gray, green, red, yellow, and white.
Granite is an igneous rock that is it is formed by solidification of molten magma, consisting mainly of quartz and feldspars, a group of crystalline minerals. The color of the prevailing feldspars and streaks of various minerals determines the color of granite and its elegant and shiny look.
Choosing a countertop color for your kitchen can be a fun and eye-opening experience, especially when you realize how many incredible choices there are.
1. black granite
The most popular color is black, which is elegant and timeless. Darker counters look great paired with lighter cabinetry or in kitchens with plenty of natural light. Black, brown, burgundy, and gray can overpower a small or low-light kitchen, especially when mixed with dark woods.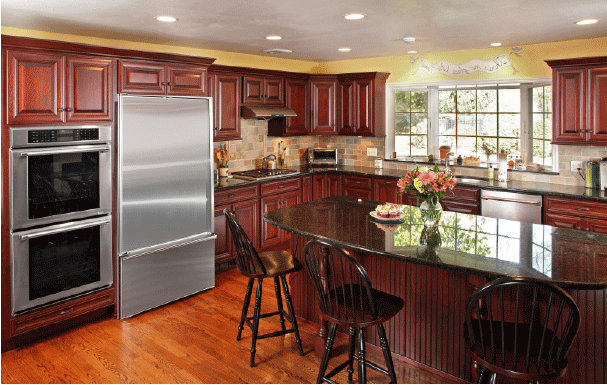 2. white granite
Pure white granite countertops are hard to come by. The typical white variety of granite countertop is generally available with gray, black, and even red or blue flecks of stone throughout its surface. White countertops are striking when paired with cherry wood cabinets or used in a small kitchen space to create a more open environment.
3. Santa Cecelia granite
Cecelia, like New Venecian Gold, is a lighter neutral countertop with a lot of movement. It does not have the same metallic flecks or golden sheen as New Venecian Gold, but it has more brown variants within the granite. This classic countertop color is the perfect choice for the YeYang homeowner. It's simple color scheme pairs great with any color cabinets, while its natural movement will keep you from getting bored.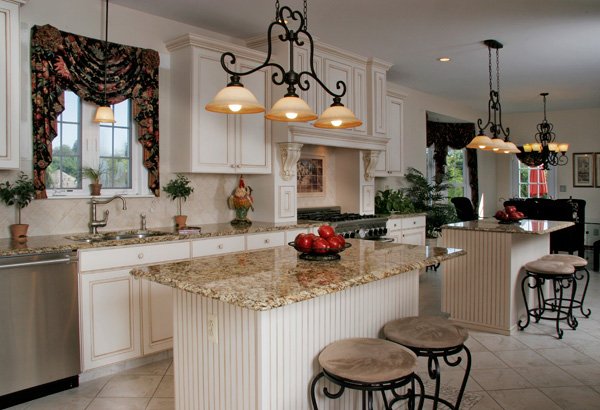 Click here to view swatches of these popular colors, along with more of our favorite granite countertop colors. Sourcing for China-origin granite? Xiamen Yeyang Stone has what you need. XIAMEN YEYANG is a comprehensive stone company, we are involved into quarry extraction, block import and process, export of Granite countertops. Real stone factory 500,000 sq.ft, big stock, high polish degree and quick delivery.