Granite Backsplash Detail Information
Views:5 Author:Site Editor Publish Time: 2017-10-21 Origin:Site
Granite is so popular for kitchen countertops and if you ask yourself – is it a good idea to install a granite backsplash – you will not be the first one. Granite is the most popular material which works well for both traditional and modern designs. In addition, granite is a natural stone, completely original and no two slabs have the same pattern. Smooth, shiny or matte finishes – it depends on your choice. Many people really love the appearance of granite, so if you are one of them, do not hesitate and get a granite backsplash for your kitchen. It it will look great and it will be much easier than trying to pick the right type of tiles.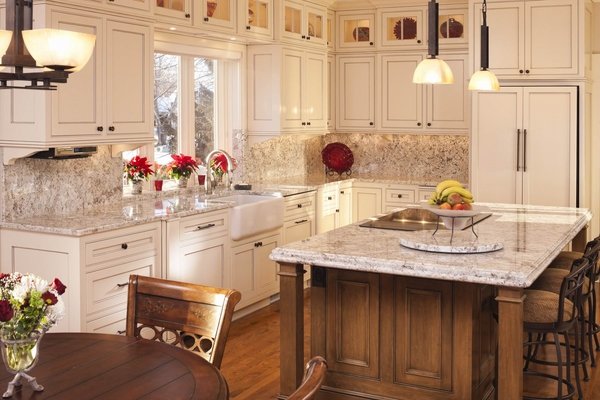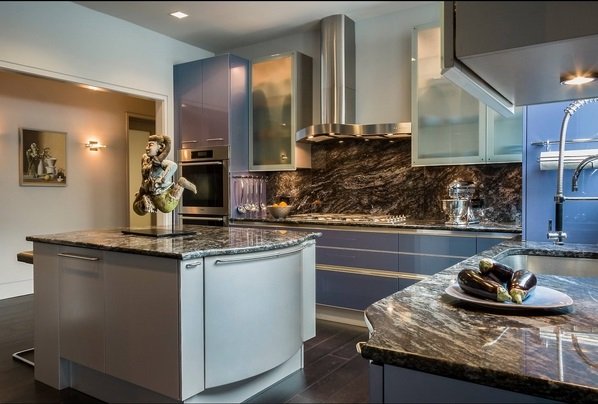 Granite Backsplash
Granite is an igneous rock which is found in very large quantities than quartzite.Quartzite consists of a larger volume of quartz than granite for providing the base for the many continents from the deep in the earth's crust. From the combination of heat and pressure the quartzite is formed from sandstone and quartz, and with the amount of pressure undergone, empty grains of sandstone are stuffed with quartz which in terms leads to quartzite is much harder. If we consider the Mohs scale of hardness, then the hardness of granite leads to 60 to 65 % where as quartzite results in approximately 70 %.
Pros
Looks: Granite provides you a surface that looks like nothing else. Granite is one of the most sought-after natural stone products in the world. Many people use it for countertops, flooring, and other applications. You can get it in many different colors and looks as well.
Strength: Since granite is a natural stone product, it is very durable and strong. Once it is installed, it should hold up to a lot of wear and tear.
Cons
granite can be stained by certain liquids and substances. If you do not clean its surface immediately after it got dirty, then you risk staining it.
granite back splashes will need to be sealed from time to time. Use a granite sealer to prevent water from damaging it.
If want to know more information about Granite Backsplash, connect YeYang , since 1993, along with 23 years' development, we have granite & Travertine Quarry more than 10 Quarries ,and also we are including Two Trade Company and Three Factory, our Factory Area is more than 60,000 m². Welcome to inquiry and visit our website for more product information.