Diy Stone Marble Sinks, Granite Sinks, Travertine Sinks, Onyx Sinks with cheap price for your selection
Views:8 Author:Site Editor Publish Time: 2017-07-24 Origin:Site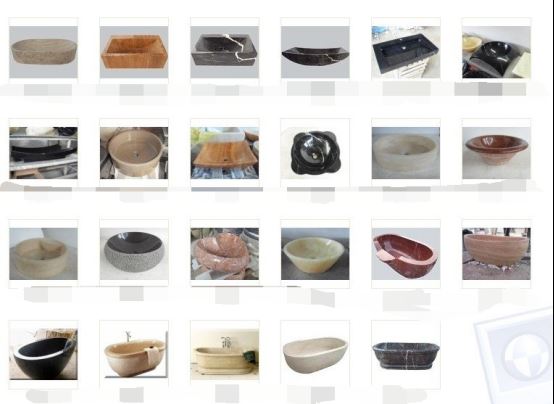 Diy Marble Sinks, Granite Sinks, Travertine Sinks, Onyx Sinks with cheap price for your selection
SINKS AND BASINS
Stone Sinks, Marble Sinks, Granite Sinks, Travertine Sinks, Onyx Sinks
Available Stone types: Marble,Granite, Travertine,onyx etc.
Custom Designs and Dimensions are Available.
Please contact us for the Size, Prices and Other Information
We offer many types of stone sinks including granite sinks, marble sinks, travertine sinks and onyx sinks in a variety of desirable shapes, colors and sizes.
Welcome to wholesale the high quality stone sinks and basin made in China from YEYANG Stone factory. As one of the leading Diy Stone Marble Sinks, Granite Sinks, Travertine Sinks, Onyx Sinks with cheap price for your selection manufacturers and suppliers in China, we are equipped with advanced equipment and technology. Please be free to get the customized products from us.