Different quartz countertops & How To Choose
Views:6 Author:Site Editor Publish Time: 2017-12-06 Origin:Site
Often considered as an alternative to granite, quartz surfaces are a popular choice for kitchen countertops. More durable and long-lasting than granite, quartz is one of the hardest materials in the world, making it a viable choice for a kitchen countertop.
Quartz countertops aren't just stone imitators. There are colors and patterns that don't look anything like stone but provide a beautiful surface that can add 'wow' to any kitchen or bathroom.
Different colors can be produced by adding different pigments during the manufacturing process. Most people prefer a more natural look, but some have vibrant color options that wouldn't be found in nature.
Thanks to the fact that pigments can be added to the resin and polymer blend during the manufacturing process, your options for color are pretty varied.modern options can look eerily like granite, limestone, or even dark, glossy slate, depending on how it's manufactured.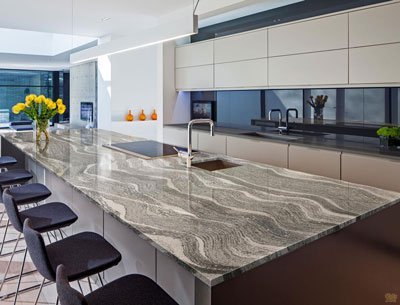 How To Choose
All that said, it makes sense to browse through the various offerings of at least several manufacturers to get a feel for what they have to offer. While most have a range of similar-looking patterns and colors, there are some unique differences too.
When looking at the various brands of quartz sold for use as countertops, you'll likely come across a few that are more popular than the others. One of these brands you'll likely see pretty often is the YEYANG brand. YEYANG offers all the benefits — durability, low maintenance, really hard surface — and comes in a wide variety of colors and finishes. It's probably the most well-known brand name and is often heavily promoted by retailers.
One appeal of the brand is the selection of colors and patterns that are offered. Homeowners can mix and match the tone, style, and finish of the product to create a completely personalized material to fit their home's decor.
Actually as you know, every quartz slab pressing factory has their own specialty colors they are good at, no one can make all! YEYANG boss spent one year to check most of other good quartz slabs factories and know which colors each factory is good at both on quality and prices, YEYANG had one year to test that factory and invested to be one of the 3 share holders. That factory has 2 pressing lines for excellent basic popular quartz colors, like pure colors and colors with some flecks, as our main market is for hospitality and multifamily projects using these economical quartz,so we can allocate the right resource for your actual requirements.