Cheap quartz countertops From China manufacturers
Views:8 Author:Site Editor Publish Time: 2018-03-07 Origin:Site
While laminate surfaces, hailed for their seamless, uniform look, are considered one of the cheapest countertops available, it's also possible to employ stone in your project, but in smaller quantities-Consider solid surfaces like Corian, engineered stone surfaces like quartz, These materials can cleverly add character and interest to the kitchen without breaking the bank.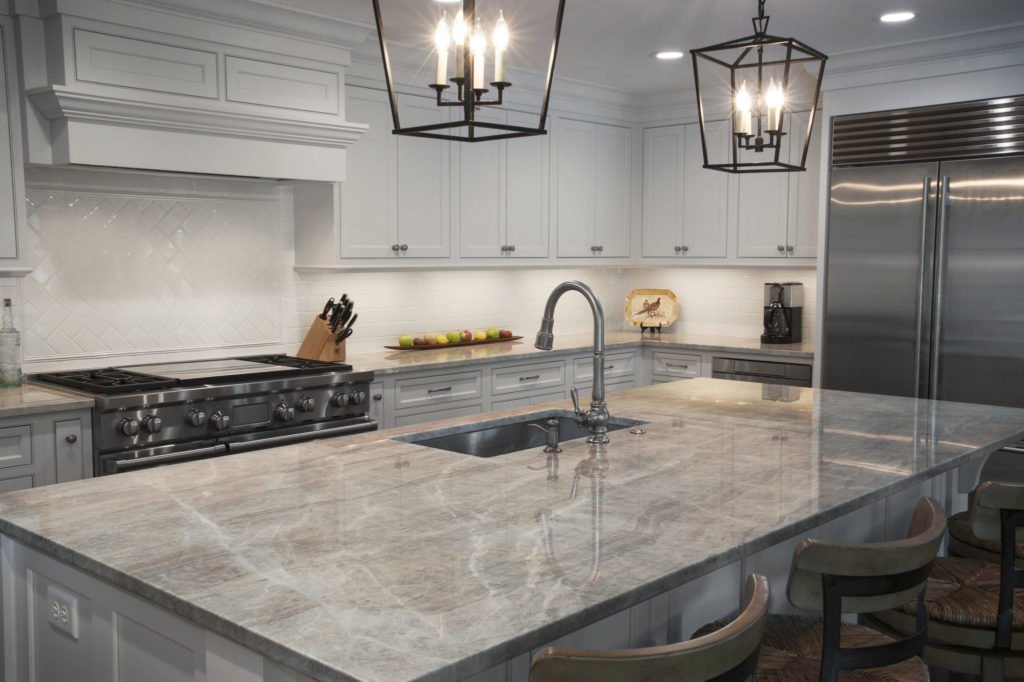 The first is engineered quartz (pictured above), a relatively new product that's become extremely trendy in home-design circles. Unlike granite, it's not a natural stone; instead, quarried quartz is ground and mixed with five percent polymer resin to produce a surface that's extremely durable and needs no sealing. The mixture comes in numerous colors and can be made to closely resemble natural stone if desired. (Though, to my eye at least, it doesn't look quite as natural as real granite.)
The reason engineered quartz has become so popular is its imperviousness: It's nearly impossible to stain or scratch, it's heat-resistant, it doesn't absorb germs, and the only maintenance necessary is to wipe it clean with soap and water.
Save even more by shopping during the low seasons
The best time to get a deal on installing countertops is during the low seasons when other people wouldn't dream of shopping for a new counter. You may be offered a discounted price, find a super sale going on or be offered some special perks and added bonuses for buying at this time of the year.
If you're interested in our engineered quartz, pls feel free to contact us!We have nearly double increasing sales of quartz tops in USA. We have some famous buildings projects using our quartz tops in USA, like FL, TX, GA …