Bullnose Edge on a Granite
Views:4 Author:Site Editor Publish Time: 2017-10-27 Origin:Site
Granite is a terrific way to add a touch of style, or a sense of sophistication, to any countertop. Granite is durable, easy to clean, simple to maintain and is impermeable to water; it also adds a certain 'WOW' factor to any bathroom or kitchen.
With the right tools and patience, it is possible for homeowners to perform the installation themselves. Anyone with a bit of construction or tile experience should be able to create his or her own bullnose granite tile for a beautiful, professional, and finished look.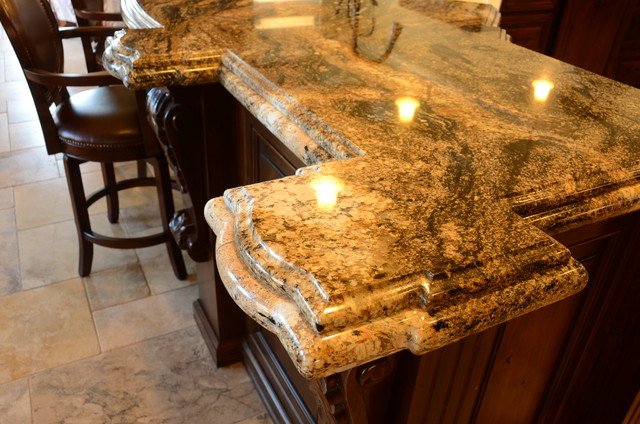 Step1 - Choose a Bullnose Type
| | |
| --- | --- |
| Type of Bullnose | Description |
| Full bullnose | Completely rounded edge that is curved on the top and bottom |
| Half bullnose | Edge that is only curved on the top part of the counter, that rounds into a flat bottom piece |
| Stepped bullnose | Bullnose with a flat bevel on the top piece of the granite |
Step2 - Setting Up
Setting up granite to work on can be quite difficult. Finding sufficient space to work on granite can be difficult enough, but when you factor its weight into the equation, there are almost no appropriate surfaces on which to work.
Step3 -Measure
First, you need to accurately measure your countertops, and then sketch a diagram of their dimensions. If replacing existing countertops, simply measure the width, length and depth of the existing countertop. However, if you are measuring countertops for new counters, be sure to add a couple of inches on each side - to allow overhang of the countertops.
Step 4 - Using the Grinding Wheel
Before you actually start to grind your granite down, put on your protective mask and goggles. This is an important step, as you will be producing a great deal of granite dust, which you do not want to breath or get in your eyes.
Step 5 - Using the Grinding Disc
Start off with your disc that has the lowest grit and work your way up, examining your work frequently. In between each use, wipe off your granite with a damp cloth. Again
Consider a Professional
Even following instructions exactly, it can be a challenge to add a bullnose edge to granite tile. Because the tile, itself, can be quite costly, even a small mistake can add to the budget of the project. Any DIYer who is overwhelmed by the materials or expertise necessary should consider having a professional do the job.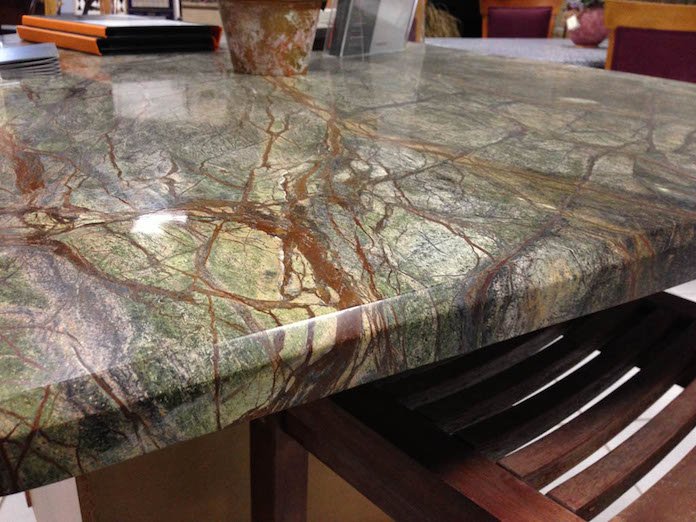 Buy Granite on YeYang
When visiting a granite Tile dealer, ask them what process is used to cut their granite countertops tile. XIAMEN YEYANG is a comprehensive stone company, we are involved into quarry extraction, block import and process, export of Granite tiles, slabs, countertops. Quarry resources. We focus on China marble, you can get most of quarry direct marble from us. Meanwhile we are a marble quarry owner by ourself. More than 20 years experience of manufacture and Global stone market. Experienced in processing, designing ,quality control ,after service.