Building stone products-- Natural stone
Views:12 Author:Site Editor Publish Time: 2017-12-19 Origin:Site
Building stones products-- Natural stone ,which is a natural and sustainable building product. Readily desired for its aesthetic beauty, its versatility in use, enduring life cycle, low maintenance and 100% recyclable qualities substantiate natural stone as a preferred green building product.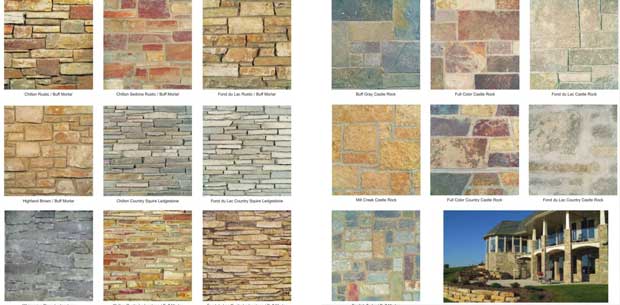 Some of the characteristics or properties of good building stones are as follows:
1 Unique Beauty
That's the beauty of natural stone. Just like fingerprints, no two pieces of stone are exactly alike, ensuring every installation is completely unique. Genuine stone also connects a home or building to the natural environment in a way。
2 Durability
Natural stone is resistant to decay and less susceptible to frost damage than other materials. While manufactured products eventually break down and show their age, natural stone stands the test of time. Concrete crumbles. Wood rots. Stone endures.
3 Sustainability
Stone is 100% made from nature, by nature. It requires no chemicals or hazardous additives and does not produce harmful off-gases.
How to choose good building stone products
Appearance and colour: Stones with much iron should be discouraged as the formation of iron oxides disfigures them and brings about disintegration.

Hardness and toughness: A good building stone must be hard and tough. Hardness may be tested by scratching by pen knife and toughness by subjecting it to hammer action.

Strength: Building stones should be strong in compression.

Porosity and absorption: Stones with much pores are unsuitable because of water seeping into pores with acids and fumes destroy the stone. Water may freeze at colder climate and hence split the stone.

Fineness of grains: Fine grained are suitable for moulding works.
Sourcing for building stone products-- Natural stone? Xiamen Yeyang Stone has what you need. Real stone factory 600,000 sq.ft, big stock, high polish degree and quick delivery.
YEYANG's product line includes onyx, marble, travertine, limestone, Granite & Sandstone and exports natural stone in block shape, in addition, produces slabs, tiles & customized sizes of above-mentioned stones in high quality and different surface finishing (i.e. polished, honed, tumbled, bush hammered, brushed and antique). Our company and products enjoy a good reputation both in domestic and overseas markets. Our stone products have been constantly exported to Europe, America, Southeast Asia and the Middle East.
If you're interested in our stone, pls feel free to contact us!