Beautiful quartz countertops with white color Inspire Your Kitchen
Views:24 Author:Site Editor Publish Time: 2017-12-09 Origin:Site
The look of quartz, because it is man-made, is more uniform in color and pattern than that of granite. This is often considered a plus for homeowners who enjoy symmetry or who are turned off by the less consistent patterning and veining of granite.
Engineered from a combination of crushed quartz (about 93 percent) and resins and pigments (about 7 percent), quartz countertops are produced in a wide variety of colors; in general, the color palette depends on how coarsely the material is crushed.
Want to elevate the appeal of a traditional and somehow outdated kitchen? with a few white quartz countertops.
Why exactly white quartz? To start with, this is one of the hardest and most durable minerals found in nature, and thereof one that can easily tolerate all hazard that occurs in kitchens and bathrooms. a clean, crisp, white to complement.
With Sparkle
These countertops has a definite sparkle about them so it's only fitting that you may want to jazz up the kitchen a bit with a feminine, lavish vibe. Just look how beautiful this mirrored backsplash is paired with the quartz tops.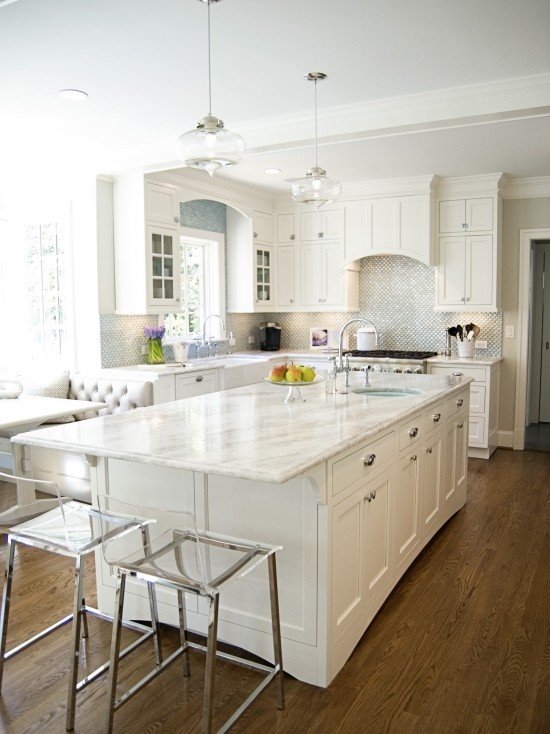 With Stainless Steel
This is a unique, artistic idea for brave kitchen owners who afraid to play up their muted teal walls with sleek white cabinetry and countertops. As a final result, the kitchen will look bigger, brighter, and very up-to-date.

With Wood
Check out the beautiful contrast of a thick, white quartz countertop and a rustic, wooden island and accent. If you want something with a bold and striking look at first glance, this may be the route you'd like to take. natural stone looks of their white kitchen countertops, and praise their durability and easy maintenance.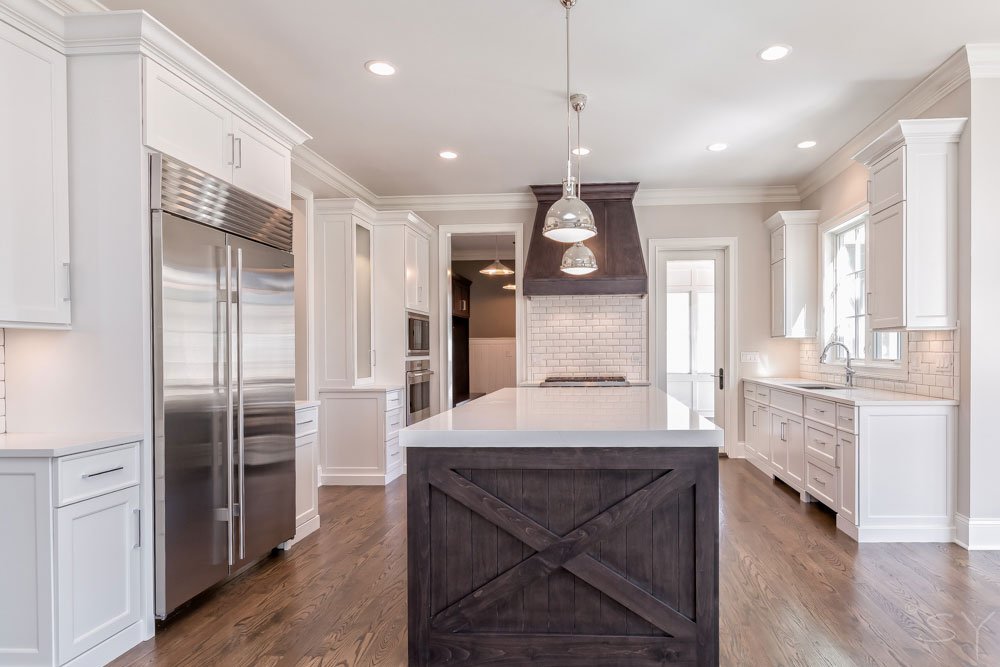 Sourcing for white quartz ? Xiamen Yeyang Stone has what you need. We have nearly double increasing sales of quartz tops in USA. We have some famous buildings projects using our quartz tops in USA, like FL, TX, GA …
That quartz factory has 2 pressing lines for excellent basic popular quartz colors, like pure colors and colors with some flecks, as our main market is for hospitality and multifamily projects using these economical quartz.