Bathroom countertop choices
Views:5 Author:Site Editor Publish Time: 2017-12-26 Origin:Site
Bathroom countertop choices
Choosing the perfect material for one's bathroom countertops can be a bit of a brain teaser, thanks to the abundant — and quite attractive — options available at nearly every price level. But because bathroom surfaces typically don't face the same abuse as those in the kitchen, the decisions most buyers wrestle with are usually more about style and cost than Herculean strength. These bathroom countertop choices are sure to inspire a bathroom remodel.
Granite
Granite countertops are a beautiful and classic choice for a bathroom.
Granite comes in many colors and patterns. Since it is a natural product, each piece is unique.
Granite is very hard and durable. It usually comes in 4' x 8' slabs that are cut to fit your application.
The larger the pattern, the more visible the seams.
It requires sealing every 6 months to 2 years.
Quartz
Quartz is one of nature's hardest surface materials. Quartz makes maintenance very easy and will keep its natural beauty for years without sealing or polishing. This product, being non-porous, does not absorb stains or harbor harmful bacteria. Simply clean it regularly with soap and water for it to keep its lustrous gloss and radiant sheen. The low maintenance of this product makes it an ideal surface material for bath vanity tops.
The quartz tops fabrication factory is equipped with dust removal system to keep clean production environment, that is good for the laminated edges.
We use CNC cutting to get the quicker and more accurate cutting without edge chips, very good for the quartz tops. The holes of sink cutout and faucet are both finished by computer pre-programmed machines. We workers are all 5+ years experience in their specialities. Our quality convinces our clients come back with constant orders with long term cooperation.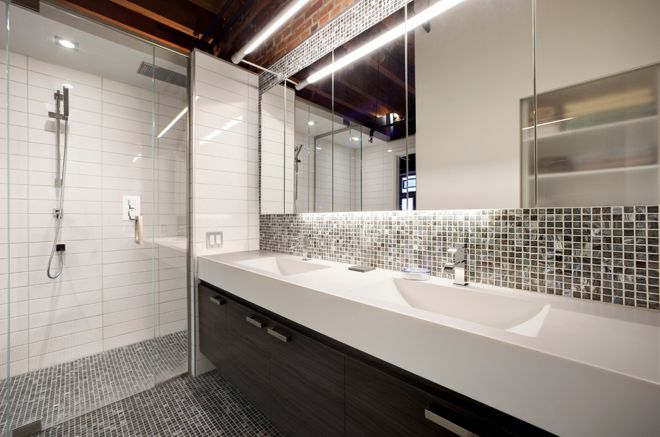 Soapstone
Soapstone is a natural quarried stone. Its name comes from the soft, or soapy, feel of its surface caused by the presence of talc in the stone.Soapstone is an environmentally responsible choice.
This metamorphic rock comes in various shades of gray, blue and green with some marbling. Since it's non porous it doesn't need to be sealed and is virtually maintenance free. It's heat resistant, but can be scratched. However, the scratches tend to add character to the stone, and can be easily buffed away with sandpaper if desired.
If you're interested in our countertop, pls feel free to contact us!So come and see us. The beauty of Bathroom countertop choices can only be appreciated by seeing it first hand; and we are always updating our range, so a trip to our factory is worth it.