Bathroom Countertop Choices & Their Pros & Cons
Views:4 Author:Site Editor Publish Time: 2016-04-20 Origin:Site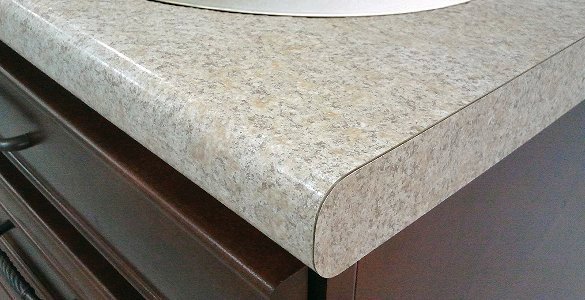 here's no shortage of countertop materials and your biggest hurdle will probably be narrowing your choice down to just one. You obviously want to get something that looks good but just remember that there are other considerations to think about like ease of maintenance and durability.
To get you started, here's a list of choices along with their good and not-so-good qualities.
(Note - in most sections below there are links like "Laminate Countertops" that will take you to a more detailed article about that kind of countertop material).
Laminate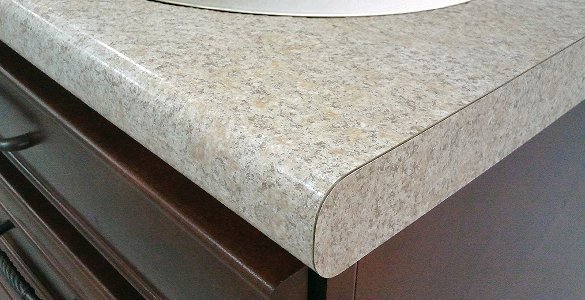 Laminate countertops work well in the bathroom because they're durable, moisture-resistant and they're offered in more colors and styles than you can shake a hairbrush at. Plus, laminate's affordable. Laminate is, for lack of a better descriptor, a thin plastic sheet that's made up of a number of layers of material with the decorative (color/pattern) layer just underneath a transparent wear-resistant coating. The laminate sheet is glued to a substrate material like plywood, particle board or medium density fiberboard (MDF). Laminate is non-porous which helps it resist staining and makes it easy to clean and maintain.
Pros
Cons

Very affordable, arguably the most economical choice

Lots of prefab vanity & pre-made countertops available

Very wide range of patterns and colors available

Easy to clean; a low-maintenance surface

Not immune to edge-chipping and scratches

Not as repairable as other types of ctop materials

Dark-edge seams are visible depending on the type of installation

Long term exposure to high humidity and moisture may cause the material to peel or come unglued (delaminate) from the substrate beneath it (depending on the quality of the bond)