Artificial stone kitchen Countertop Guide
Views:5 Author:Site Editor Publish Time: 2017-12-21 Origin:Site
Artificial stone kitchen Countertop Guide
Artificial stone kitchen tops combine the beauty of natural stone with the functional benefits of solid surface materials. They're composed of a blend of about 95 percent crushed natural stone—usually quartz—and 5 percent synthetic resins to bind the stone. Tops can be tinted to a wide variety of colors. They're nonporous and resistant to both stains and scratches. Sinks can be undermounted and a wide range of edging options are available. Like genuine stone, they have an extremely hard surface, which is excellent for durability but also slippery and cold to the touch.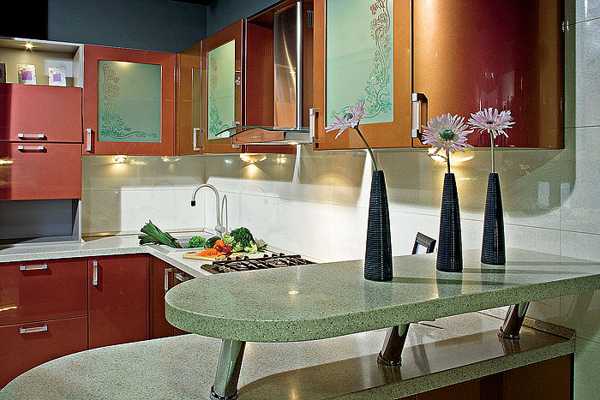 Costs range from about $65 to $85 per square foot, installed, and most carry a 10-year warranty.
What makes artificial stone good as a countertop surface?
Unlike solid surfacing or plastic laminate, which are temperature-sensitive and can catch fire, engineered stone resists heat well. And unlike some other surfaces—even natural stones—engineered ones resist stains from liquids like wine or coffee.
Artificial stone kitchen countertops do not absorb moisture, preventing bacteria and fungi grow on kitchen surfaces made of this contemporary material. Artificial stone countertops have a low thermal conductivity, and they are nice to touch. Glass, stainless steel or artificial stone countertops do not allow food juices penetrate into the material and decay. These materials are perfect for super clean and healthy modern kitchen designs.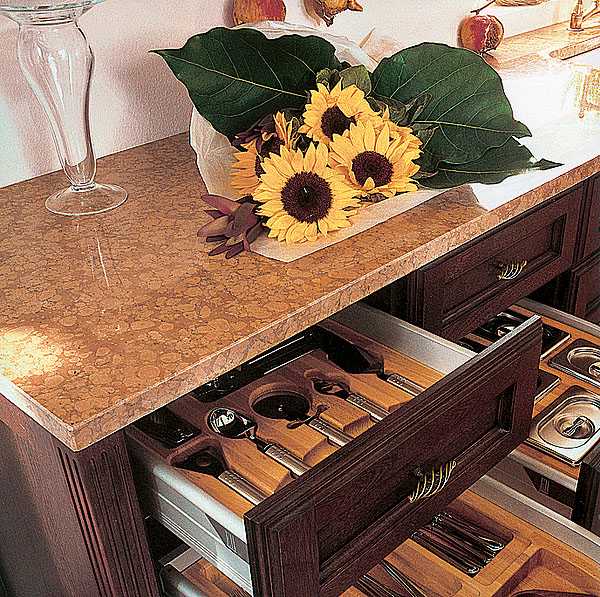 Physical data
Low expansion coefficient: Super nanoglass can bear the temperature range from -18°C to 1000°C with no influence on the structure, color and shape.

Corrosion resistance and acid & alkali resistance, and color will not fade off and strength stays same after a long period of time.

High hardness: The hardness Mohs of the surface reaches at Level 7.

High compressive strength,high tensile strength. No white off, no deformation and no crack even it is exposed to the sunlight. The special feature makes it widely used in the floor laying.
If you're interested in our Artificial stone kitchen, pls feel free to contact us! Our Artificial stone(like quartz ) factory has 2 pressing lines for excellent basic popular quartz colors, like pure colors and colors with some flecks, as our main market is for hospitality and multifamily projects using these economical quartz.
Actually as you know, every quartz slab pressing factory has their own specialty colors they are good at, no one can make all! Our boss spent one year to check most of other good quartz slabs factories and know which colors each factory is good at both on quality and prices, so we can allocate the right resource for your actual requirements.