Arabescato Venato marble | A full truck of Arabescato Venato marble slabs are ready for delivering to our customer
Views:34 Author:Site Editor Publish Time: 2016-07-13 Origin:Site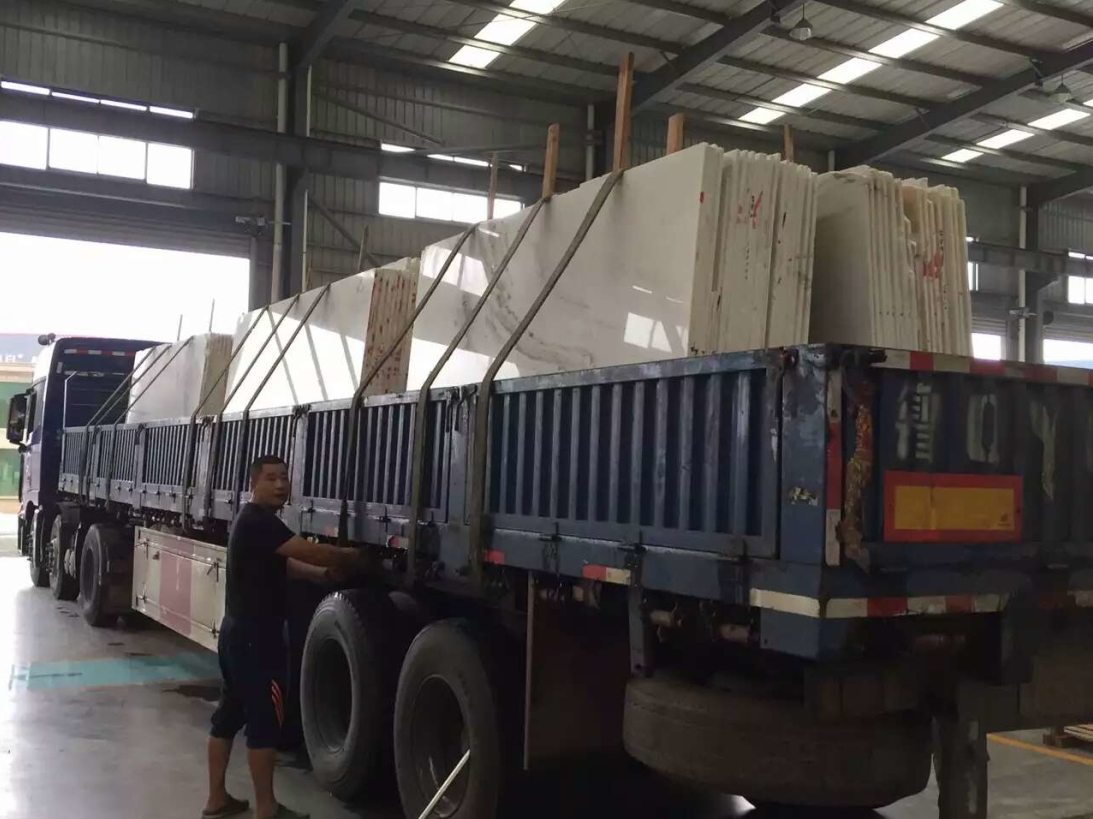 A full truck of Arabescato Venato marble slabs ready for delivering to our customer, FYI.
Our 'Arabescato Venato' marble is a flawless choice for countertops, floors, and walls. Main features of this stunning material as below:
1. Extremely dense, its density reaches 2.9g/cm3, even higher than many granites.2. High scratch resistance because of its good hardness.3. Polished surface is with bright luster that shows visual aesthetics, the specular gloss can even exceed 100 degree.4. Bookmatched slabs create eye catching patterns.5. Primary color of this marble is white, popular colors come and go, but White never fades.
This glamrous material can be offered on a long term and stable basis, should you have interest, please feel free to contact me.

Hengry Wang|Marketing Manager
whatsapp: +86-134-590-35657
E-mail:ceo@china-stone-experts.com
Xiamen Yeyang Import & Export Co., Ltd.
Tel: +86-592-5163171 (Extention 808)
Fax: +86-592-5163172
Website : www.china-stone-experts.com
Factory1:FuJian YuanHong Construction Materials Co.,Ltd.【Countertops, Vanity Tops】
Factory2: JiangSu YeYang Stone Company Limited.【Main Products: Cut to size(Tiles), Slabs】
Factory3: Shuitou YeYang granite big slabs factory. 【Granite Slabs, countertops, cut to size】
Website 1: www.xmyeyang.com
Website 2: www.xmyiyang.com
Website3: www.china-stone-experts.com