4 Color Styles for Quartz Countertops
Views:3 Author:Site Editor Publish Time: 2017-11-20 Origin:Site
Quartz countertops have become very popular among homeowners who are looking for a change in their kitchens. Replacing bland laminate countertops with it can turn a pretty kitchen into a stunning one, but is the color right for your home? Here's everything you ever wanted to know about them so you can make an informed decision.
How They Are Made
When you start shopping, you might be confused by its description as a 'man made' engineered counter. To create the slabs you see in stoneyards, manufacturers combine roughly 93% ground quartz with 7% resins, polymers, and colors. This combination allows for a huge variety of colors with the look similar to natural stone.
It is available in a huge array of colors and styles because it's engineered. This means quartz can be made to resemble other stones, including popular varieties of marble and granite.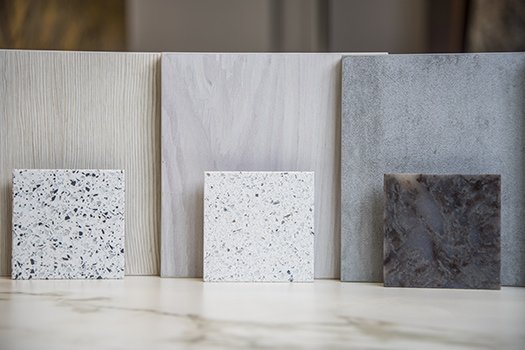 Wood
Warm wood, with its inviting air and natural richness, is a great choice for infusing a cool, breezy kitchen with some approachable character. Crisp white kitchens feel a little more "homey" and a little less austere with a wood countertop. It makes a popular choice for transitional kitchens that balance traditional and contemporary elements, especially since classic wood fits into both categories.
Dark or Black
Sparkling Black quartz is popular for its bright sparkles combined with light highlights. This color pairs well with white cabinets for contrast. Unlike some varieties of quartz and granite, Sparkling Black offers a brightly reflective surface that adds depth and light without making a kitchen look stark.
Midtone or Gray
Because gray is the most neutral color around, it makes another excellent choice to pair with colorful cabinets, especially in a space with different cabinet finishes, as it can help tie light and dark cabinets together.
Gray is also a beautiful tone to pair with warm metallic accents. If you love a brassy faucet or sink, a gray counter will bring out those warm tones so they really shine.
White
Calacatta quartz features soft, clean white with striking blue-gray veining, and it is a good choice if you want your countertops to be the centerpiece of your kitchen or bathroom and appreciate the understated elegance of marble. This luxurious style of quartz pairs well with black and rich brown cabinets for contrast.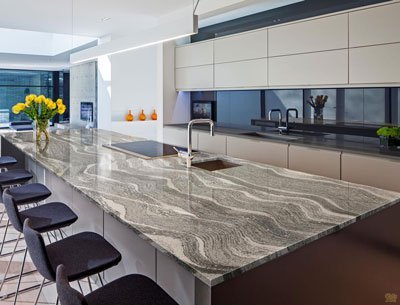 Color Options
Here's an example of the bright colors that can be achieved.
Thanks to the fact that pigments can be added to the resin and polymer blend during the manufacturing process, your options for color are pretty varied.modern options can look eerily like granite, limestone, or even dark, glossy slate, depending on how it's manufactured.
Whether you want a natural look in your home, or something else completely, there's a good chance you'll find the color you want.
If you want to know more information about Quartz countertops, connect yeyang, since 1993, along with 23 years' development, we haveGranite & Roman Travertine Quarry more than 10 Quarries ,and also we are including Two Trade Company and Three Factory, our Factory Area is more than 60,000 m². Experienced in processing, designing ,quality control ,after service. Etc,More than 20 years experience of manufacture and Global stone market. Professional suggestions will be offered to you if there is some unexpected problems. Feel free to visit our showroom & factory !